Commercial Freezers:Why Shiga's Fishermen chose us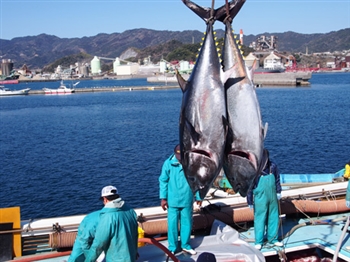 Shiga Prefecture FFCoA: Using The Best liquid based Commercial Freezer: Re-Joice
We are happy to announce that Shiga Prefecture's Federation of Fisherman's Co-operative Association (Shiga Prefecture FFCoA) are using our Commercial Freezers as their main source of Flash Freezing their inventory.  Below is simple graph showcasing what commercial freezer they are using and it's specifications.
Delivered model: Re-Joice Freezer RF-10
Processed amount: 10kg per h
Location: Shiga, Japan
Inventory:
Biwa Trout Fish
Surf Smelt Fish
Mini Ayu Fish
Large Ayu Fish
Seta Freshwater Clam
Benefits of Purchase From FFCoA:
Shiga Prefecture's FFCoA inventory is time sensitive due to the issue of keeping food frozen, yet fresh enough to sell year round. This was a huge issue and they were always limited on time, up until now. After purchasing our Commercial Freezer (Liquid based Flash Freezer) their inventory can be frozen while maintaining the same fresh quality. As a result, seasonal fishes can be kept longer and enjoyed year round!
Flash Freezing: High-end Commercial Freezers in use!
Shiga Prefecture's FFCoA has a hefty load of fresh fish in various times a year. Their inventory includes seasonal fish and as such they must preserve and keep their fish fresh for their customers, that is why they needed the best liquid based commercial freezer in the market. After vising our offices at Day Break and getting a chance to test our commercial freezers, they came to the conclusion that our commercial freezers were perfect to handle their needs.
We are pleased and honored that Shiga Prefecture's FFCoA choose us and are happy with our product. They extended a recommendation to all professionals to expect no more than the best from US.
Contact us today via the BLUE MAIL TOGGLE for questions, inquiries on our commercial freezers, and  set up FREE TRIAL DAY at our Tokyo MITA commercial freezer showroom TODAY.
Stories of our Clients: