Freezer segment: Seishokuhinn CO., LTD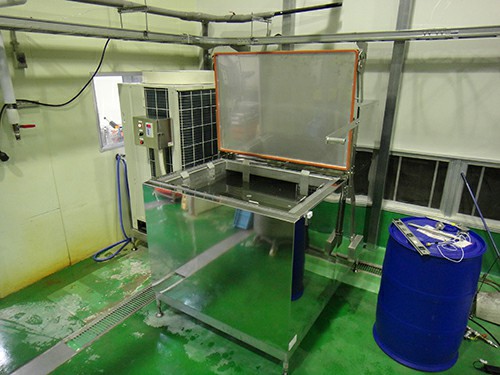 Seishokuhinn and our Joice Freezer!
Seishokuhinn, like any other successful business, needed a freezer that would allow them to increase their reach to different areas around the world. To do so they need to make sure that the products they would send to other countries were properly frozen. And they need a freezer that was fast enough to keep up with growing demands. That is where our freezer, the ReJoice liquid based commercial freezer came into the picture. They came to us and asked for a freezer that could meet all of their needs. And after extensive testing and research, they came to the conclusion that our freezers were the best to help them grow their market.
Overview of Seishokuhinn Order
Here is a quick overview on Seishokuhinn order from us and their overall thought of their purchase.
Ordered flash freezer model
Re-Joice Freezer RF-50 (Air cooler integrated freezer)
Processing time
50kg per hour
Location
Freezer was sent from Osaka and was sent to Tofu.
Achieved Goal While using Re-joice Flash Freezer
Freeze Sesame Tofue while still maintaining soft texture and moisture after defrosting.
Seishokuhinn Comments after Purchase
Using the incredibly fast, yet non-damaging Re-Joice Flash Freezer, we are now able to increase supply and worry less about looking inventory via bad freezing. We are now experience new ways to store, cook, and serve our delicious tofu!
 Re-Joice commercial Flash Freezer
Seishokuhinn, like most of our clients, were in need of a freezer that would not destroy their products texture and overall taste. Most commercial freezers in the market cannot promise that the product will retain the original texture or taste after the product is frozen. That is why, after extensive testing and research on their end, they came to the conclusion that Re-joice freezer was the perfect freezer for their business.
We want to help you find the right freezer for your business too! As commercial flash freezer specialist company, we have over 15 years of experience. We are, therefore very selective and only choose the best freezer manufactures to be our partners.
We have so much confidence in our product that we invite you to our showroom and test our our freezers for free ! (Free consultation is included!)
Contact us TODAY via the BLUE MAIL Toggle and request a visit to our showroom and allow us to help you choose the best freezer for your business!