Cost and Hidden Value of a Flash Freezer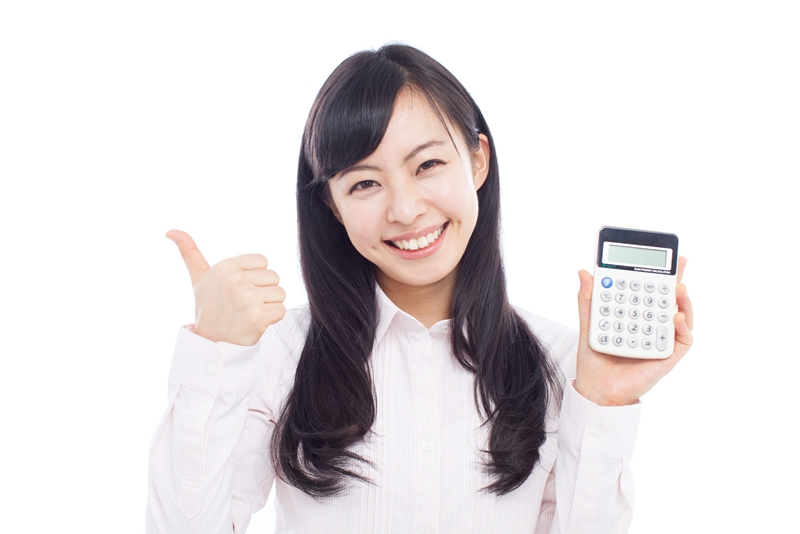 Value of Flash Freeze
The Flash Freezers' ability to preserve ingredients for a long period of time without decreasing flavor has gained mass attention from businesses all across Japan and across the world. Although many are interested in our Flash Freezers,, some take a step back and wonder about the costs of these machines. In reality, the costs of Flash Freezers fluctuates, depending on components such as the size, capacity, and performance.  Additionally, the actual prices of Flash Freezers are not publicized, and it is difficult for an individual to research and find out an exact price. Here we are going to briefly explain about how much our flash freezers cost (estimates) and the hidden values that are found when purchasing a flash freezer.
General Price Range and Operation Cost
When comparing Flash Freezers between household and business related, the difference in price and ability is much higher. In reality, even the smallest of the Flash Freezers for business use cost over $10,000. Of course, prices change depending on the model you choose.
Because flash freezers minimize the time it takes to freeze the ingredients all the while maintaining freshness of the product, it is not necessarily expensive. Rather than corporate freezer storage, it is better to think of it as a machine that will allow you to freeze your products and get them ready for storage. Our freezers can freeze in speeds only found in tunnel based freezers! If you are a growing business, you could save thousands to even millions when choosing to use our freezers!
Understanding the price of a blast chiller is important to know whether or not it is suitable for your business. If you want to know more about how Blast Chillers work check out our article.
When considering this fact, those who are longing for affordable freezers that base the importance of ingredients quality, then this machine is a bargain. An extensive amount of those who purchased the flash freezers increased profit because the long-term preservation of the ingredients enabled market expansion and development of new products.   Furthermore, costs are reduced abundantly due to the volume of wastes diminished, therefore the potential and increase in production means that the initial investment of our freezers can be gained back in a short period of time. 
Price Comparison of  our Liquid based Freezer and our Electromagnetic Freezer
When comparing the prices of each machine, it is true that in initial pricing our liquid based freezer is more affordable than our Electromagnetic freezer. But, our Electromagnetic Proton freezers originally are multiple times more expensive in price and management cost compared to the liquid based freezers. The size of electromagnetic freezers are much larger, which in tern has more space to freeze more items at once. Incidentally, the hourly utility cost and operational cost would be relatively lower than your average Freezer, but when it comes to the initial cost it is on the premium side as it has electromagnetic features built!
If you believe that a blast chiller is more suitable for your needs, please check out our Understanding a blast chiller article so that you can understand what freezer would be best for you.
If you want to know more about our proton freezers or Rejoice liquid based freezers, then feel free to link either of the images below or contact us via the blue mail toggle or via  our official email address: support.en@flash-freeze.net !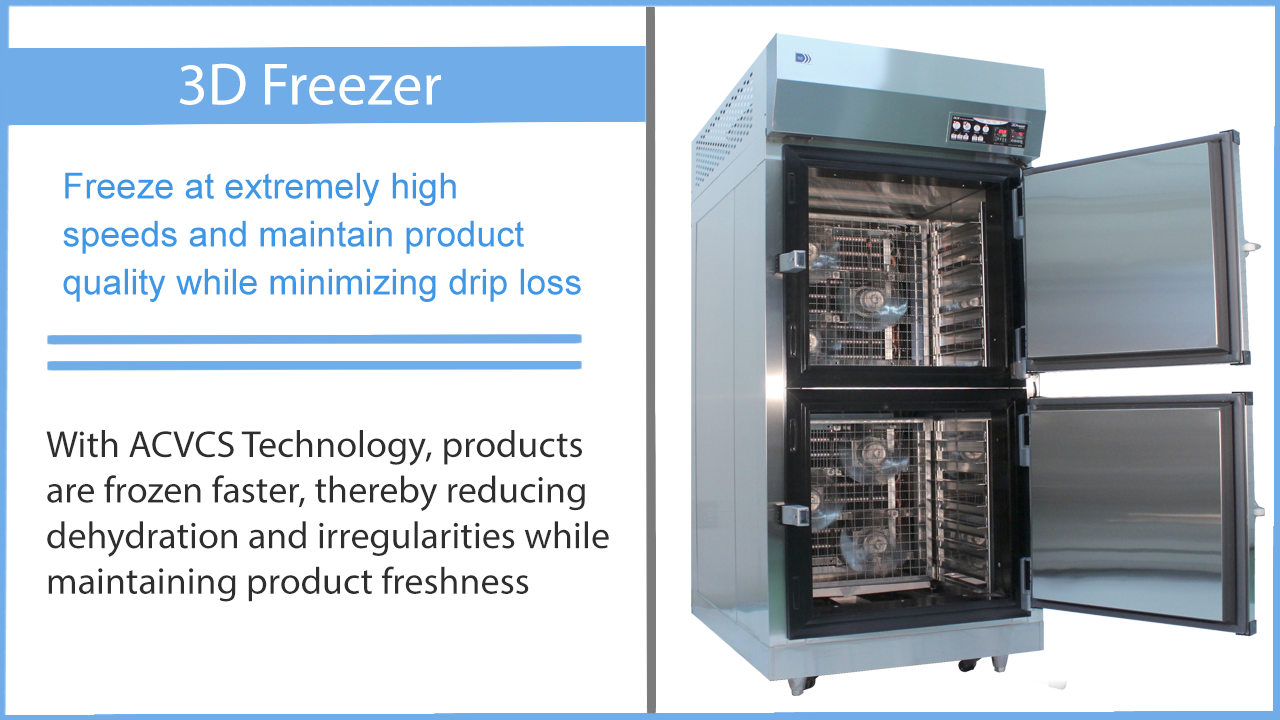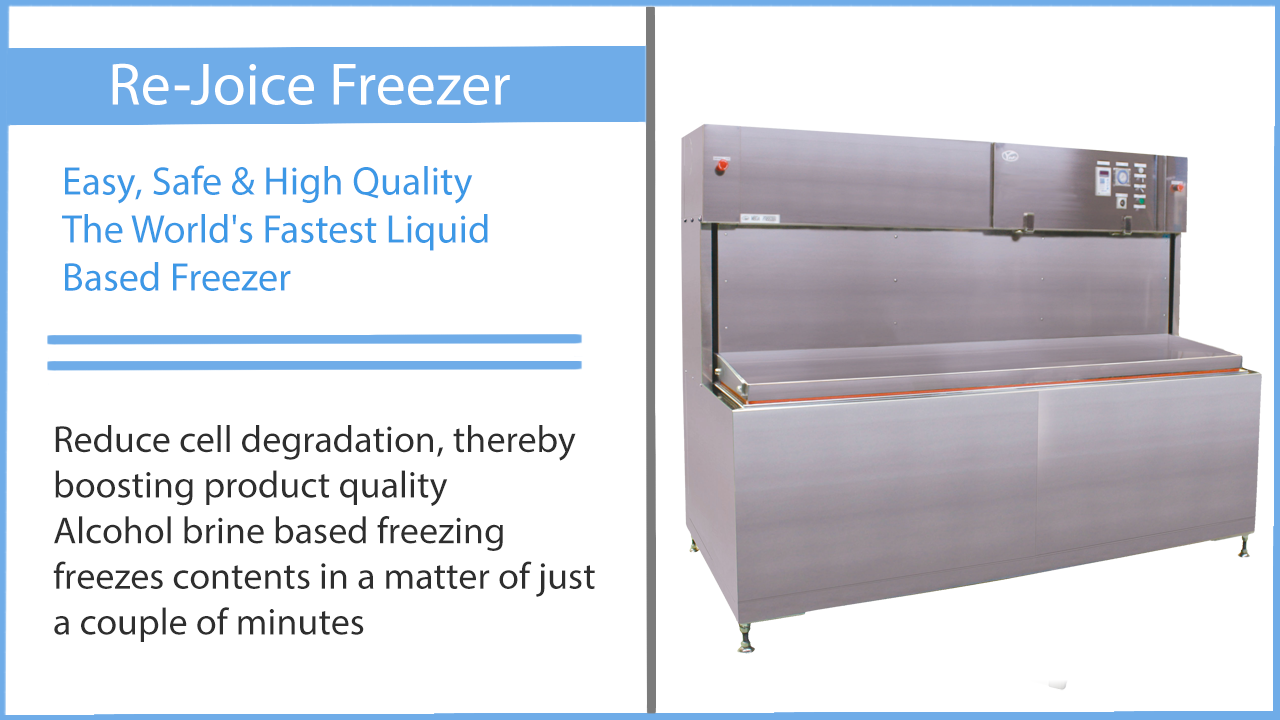 Introducing the Flash Freeze Exclusive Line :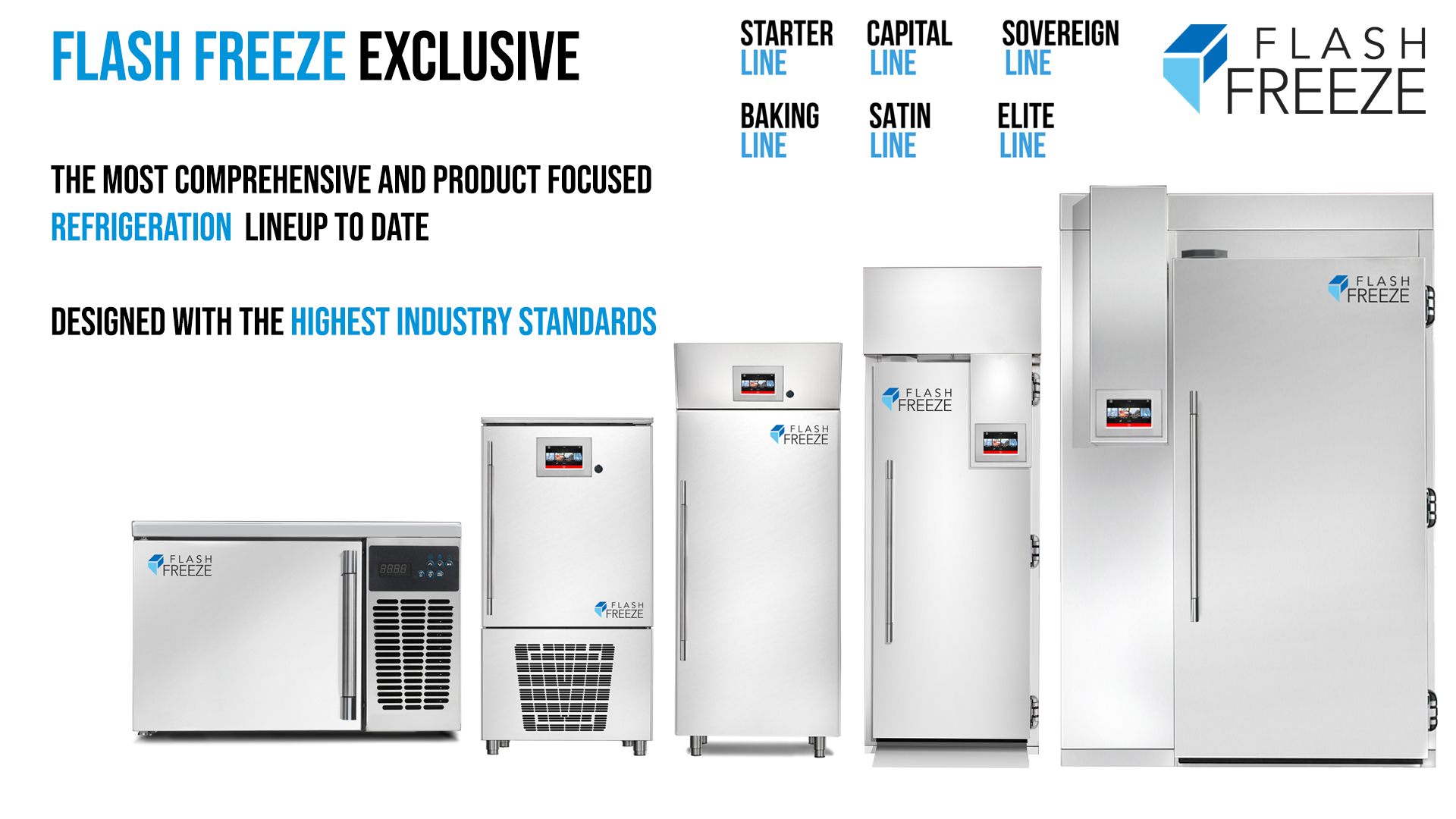 Regardless of what your freezing needs may be, Flash Freeze has got you covered. Whether you require a freezer for a factory or household, a freezer that can freeze fish, meats and vegetables or even bread and chocolate, the exclusive freezer line can help you address all these needs.
With specific models designed to excel at the products they freeze, you will find yourself hard pressed to find a product that can tick all these boxes. If you wish to take advantage of this technology and invest in your own, please do not hesitate to contact us so that we may help you.
The Flash Freeze exclusive line features the highest sanitation standards and employs some of the best refrigeration technology available in the industry. with features such as built in drying and sanitation, low temperature cooking and even proving functions for baked goods!
Whatever your needs may be, we are here to support you and find the best machine for your requirements!
Summary: So What's the overall cost?
In this page, we've informed you of the cost of the purchasing and operation fees. Of course, this amount is only an approximate rate and varies depending on the type of flash freezers. For more detailed information on the process fees and operational costs, please contact us via the blue mail toggle or contact us directly via our Email address: support.en@flash-freeze.net .
We offer different services such as on demand documentations and ingredient flash freeze tests. Because our partners over at daybreak have not ties to any particular  maker, the company will help provide unbiased examination!