Benefits of Liquid Freezers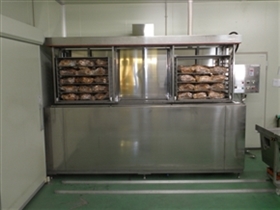 Benefits of Liquid Freezers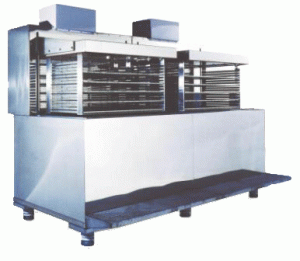 Among the liquid based method of freezing, this sector is dedicated to the 「Re・Joice Freezer」that prides in the accomplishments of ample feats. When compared to the orthodox freezers(such as air blast), the liquid based freezers have 7 unique benefits.
Reduction of Processing Period
By using the high thermal conductivity of liquid, it is feasible to freeze the ingredients few times faster than that normal. Through this effect, the time it takes to freeze the product is reduced, and the amount of products processed to preservation increases.
This freezer can prevent reduction of product quality during the freezing process. With the absolute speed of the freezer, the destruction of cellular walls are minimized, and the defrosted product holds the same freshness. Thus the dripping effect that often takes place while defrosting the suppy is diminished.
When frozen slowly, irregularities negatively affect the freshness of the flavor and texture. In liquid based freezing, the fuel evenly contacts the full surface of the ingredient and does not form irregularities.
This compactly designed machine can be placed even in the corner of the restaurant's kitchen. Even the larger sizes do not take up as much space as the Air blast flash freezers.
The fuel used for freezing is ethanol, a harmless liquid to the human body, and can be safely handled. Ethanol also contains sanitary components that can contribute to a better, cleaner environment.
The machine is made adjustable to sustain different ingredients and special components to the fullest capability. Because the main source of freezing is liquid, it is made possible to customize accordingly.
Usable by a Broad range of Brands and Businesses
This flash freezer can hold and preserve processed marine product, canned meat, cooked goods, rice, bread and noodles and it's optimized for business use.