Special Services by the Mita Exhibition Show Room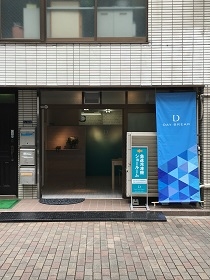 Resolved! Flash Freezer Specialized Company
This article introduces the specialized flash freezer services offered by Daybreak Inc.
In this Show Room, there are special services such as comparison between flash freezers and ingredient freezing test offered only here in all of Japan.
In this article, I will introduce the conversation I had with the representative of Mita Exhibition Hall.
What kind of company purchases Flash Freezers? What are their concerns?
"What are some of the information desired by those who visit the Exhibition?" Upon asking so, the frequently asked questions have been kindly gathered, which I have attached below:
Which flash freezer is perfect for our ingredient?
What are the price ranges?
Are there custom sized versions for our company?
What do I need to do if I want to automatically freeze and process everything on a belt conveyor?
I want to increase quality of the defrosted product.
I want to show the difference between the rival companies.
The rising manufacture processing fee needs to be dealt with!
When purchasing a flash freezer, what do I need to do to apply for financial support?
If I had funding available…
I want to join the flash freezer user community and get more information!
I am planning to go international, but is there support for that?
I want an expert to help be a consultant about the new product being manufactured!
I want to increase online purchases by using the flash freezer.
The frost cleaning expenses and utility costs needs to be cut down.
The issues mentioned are probably troubling those reading this article also.
If even one of the problems apply, then consulting the Mita Exhibition is highly recommended.
Flash freezer experts at the Mita Exhibition Hall can solve all the concerns and problems.
Here, we will introduce some of the Special Services offered at the Mita Exhibition.
Ingredients can be brought in and flash freeze tested. Complete comparison is available.
Provides detailed explanation of the prices, costs and expenses of each flash freezer.
International Sales Support
Grant application and Funding provided only here.
Takes care of difficult set ups and installation.
Reduction of electric bills. Can decrease to 20-40% range.
Acts as sub agents to Rakuten and Yahoo Shopping.
Internet Sales Promotion.
Supports the manufacture of a new product
Information exchange group/community among users from restaurants and cafes.
If you are interested in visiting Mita Exhibition Showroom, contact us today via the Blue Mail Toggle! We would be more than happy to set up an appointment so you can test the freezers yourself! We would be more than happy to discuss product details, shipping, and pricing during consultation in our showroom as well.