Blast Chillers: Are they worth it?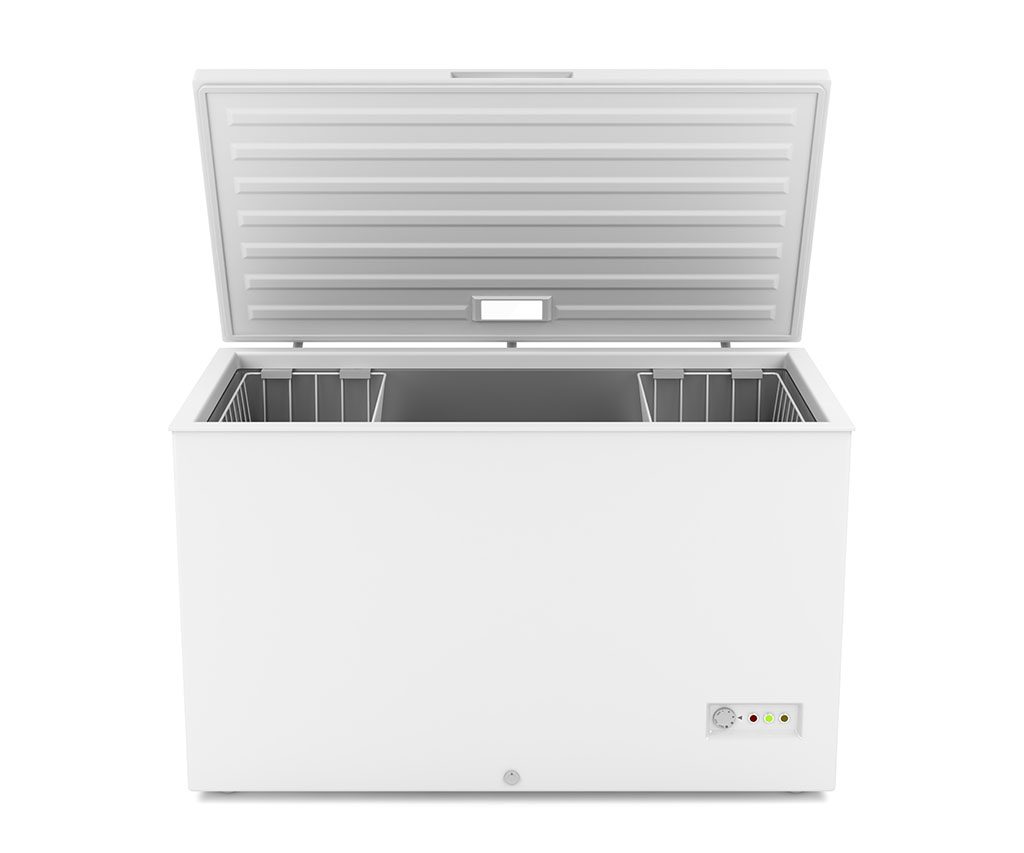 Blast Chiller: What is it?
Before we start listing why a blast chiller is worth getting as part of the ever growing and changing food market, first let's quickly explain what is a blast chiller.
A blast chiller is a commercial product used by various bodies in the food industry that want to chill their food products in a commercial scale in a short period of time. Most blast chillers in the market are optimized to chill high temperature products ranging from 40 C ~ 60 C to about 5 C Degrees. This allows the product to maintain most of it's original texture, moisture and flavor without the need to freeze it, allowing the product to be sold as is without having to go through the defrosting process and having the product not loss texture, flavor, and moisture that is seen lost in most commercial blast and commercial freezers in the market.
Blast chillers are a great solution for any business profession that is looking to store their product for a short period of time. Of course, depending on the product that is blast frozen, the amount of time in which a product can be stored in a blast freezer and still maintain a lot of the fresh flavor, texture, and moisture!
The one thing that you should keep in mind is the fact that even if blast chillers are fast at chilling the products, it is still chilling, meaning that it has a limited amount of time in which it can hold your products and it is not a solution for long storage of food products.
Let's look at the blast chilling process and what type of businesses can benefit from using a blast chiller.
The Chilling Process
When talking about commercial chillers that are available in the market, it is important to look at what is available in the market as well as what is your business goal are once you obtain a commercial chiller. First, evaluate the initial investment purchasing a blast chiller for your business.
Blast chillers are usually equipment that are good to have in restaurants, grocery stories, etc. Businesses that directly provide their product to their end user are the ones that can benefit the most in investing in a blast chiller.
A blast chiller is optimized to quickly chill pre-made products then be sold to the clients with little to no time from the product being chilled to being re-heated and ready to serve to the customer.
Chilling VS Freezing
When looking to invest in a blast chiller, it is good to understand how to implement it into your production line and how that can change depending on whether you decide to invest and use a blast chiller or a freezer.
Blast Chilling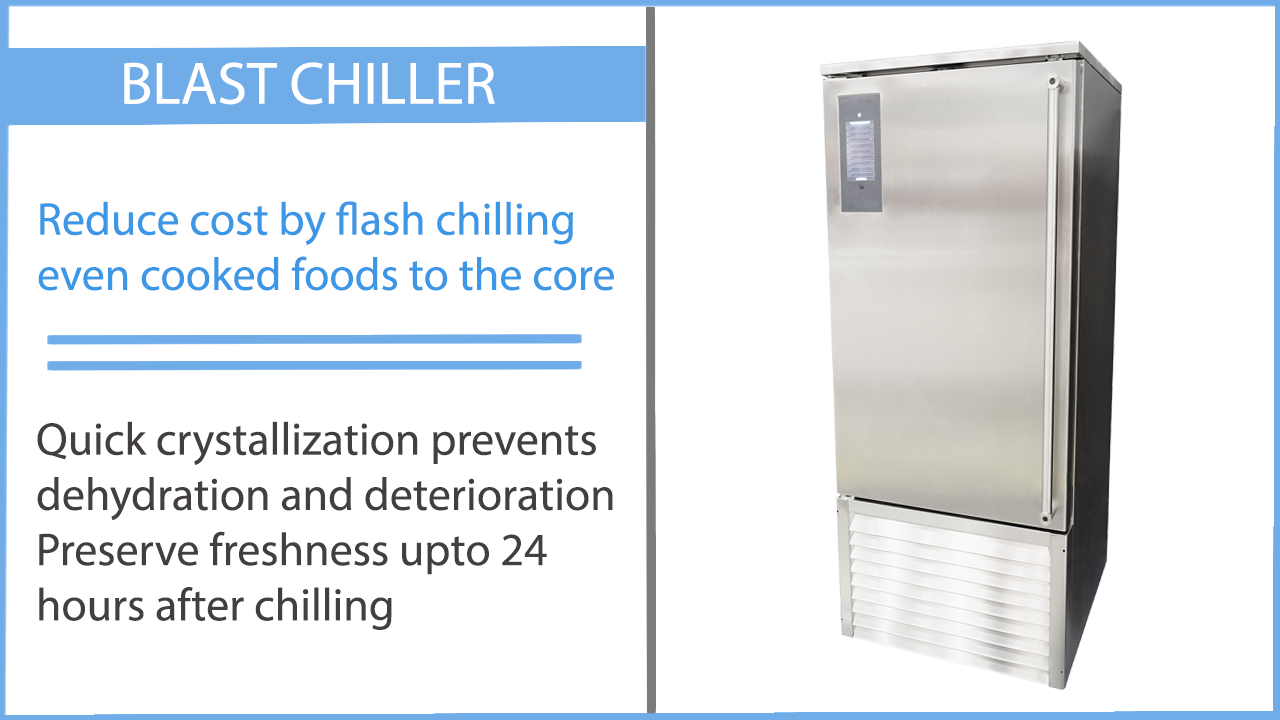 When looking at the blast chilling, as noted above, it is a great tool for small restaurants as well as small scale food distributors that are focused on providing to their local community only and are currently just trying to test out various of their products locally before expanding it to different parts of their countries or even expanding and producing in a large scale. If you are thinking of expanding the business and would like to increase your inventory and maintain it for a long period of time, a freezer is more suitable for your business. 
Freezing Equipment
Commercial freezing equipment is a dime a dozen and it is available in various forms. Initially freezing equipment are for those business owners that are looking to increase inventory or are trying to keep inventory from going bad when it is a seasonal product.
Up until now most business owners would look at freezing as a last option and something that they could not count on in maintaining their product's original freshness. Due to this false thinking, most business owners that are restricted by short inventory time and high waste due to their product's limited shelf life.
This has all changed due to the recent advancements of freezing equipment, blast chillers as well as blast freezers. With market demanding more efficiently but still maintaining high product quality, freezing equipment manufacturers have been focused on combating the food waste problem many food companies are facing as they expand their business, which intern greater fluctuates the demand of their product from their loyal customers.
Like blast chillers, the new line of freezing equipment is able to maintain most of the products original flavor, texture, and moisture.
Flash Freezing: Freezing without damaging products!
Now that we looked at the difference between a commercial chiller and freezer, next let us look at freezing options that will allow business owners to freeze products while still maintaining most of their original texture, flavor, and moisture. Now if you are interested in reading about the difference between a blast freezer and a blast chiller, look at this blast chiller vs blast freezer article
Flash Freezer and Chiller: 2 in 1: Introducing the Artlock freezer!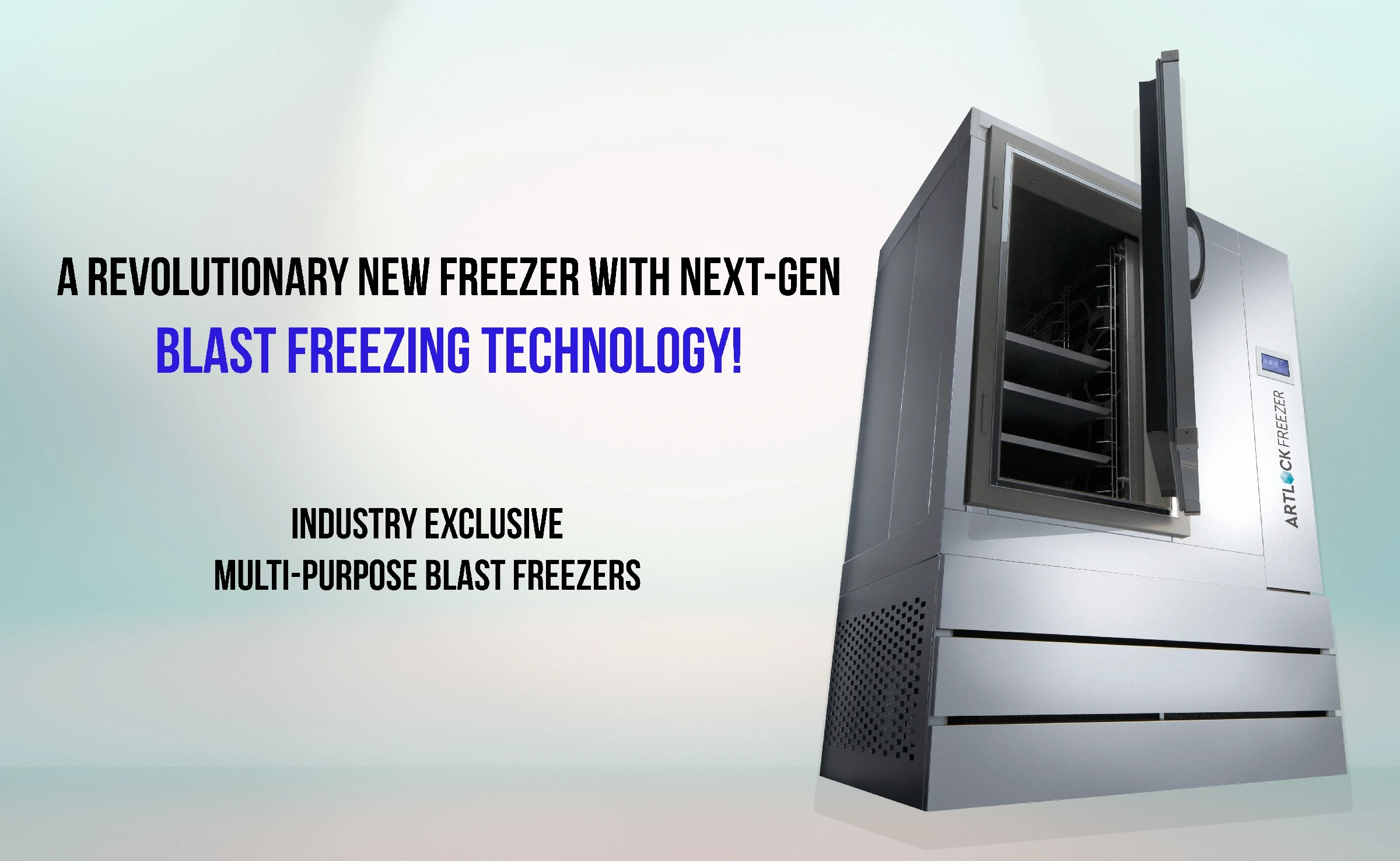 Now that you are pretty confident on what a blast chiller can do for your business and the difference between a blast chiller and blast freezer, you are now interested in knowing what are some of the best chillers and freezers that are out on the market now.
When it comes to the freezing industry, there is there are various freezers available in the market such as air blast freezers, shock freezers, storage freezers, and so on. Most of the freezers available use different methods of freezing products and all have different freezing outcomes with some products freezing in some freezers better than others.
In regards to a blast chiller, usually they are a stand alone product and do not have other options available. The same can be said for most freezers in the market. Now there are some options that do give the option to freeze or chill the product, but give you that option and In return they reduce the freezing quality for a better blast chilling feature in their machinery.
For the Artlock freezer with flash freezing and blast chilling capabilities does focus on having high quality freezing and added the option blast chilling as an added feature really does focus on making sure the product that is frozen will maintain it's original flavor, texture, and moisture.
Now this can be very beneficial for businesses that are currently facing inventory loss problems and needs their high quality product to maintain its integrity to be competitive and successful in their business.
If you are interested in knowing more about our flash freezers please do feel to contact us and we would be more than happy to talk to you one on one via skype or phone number to direct messages and emailing us and a freezer specialist will get back to you.