Blast chiller and a Blast freezer? Two in One!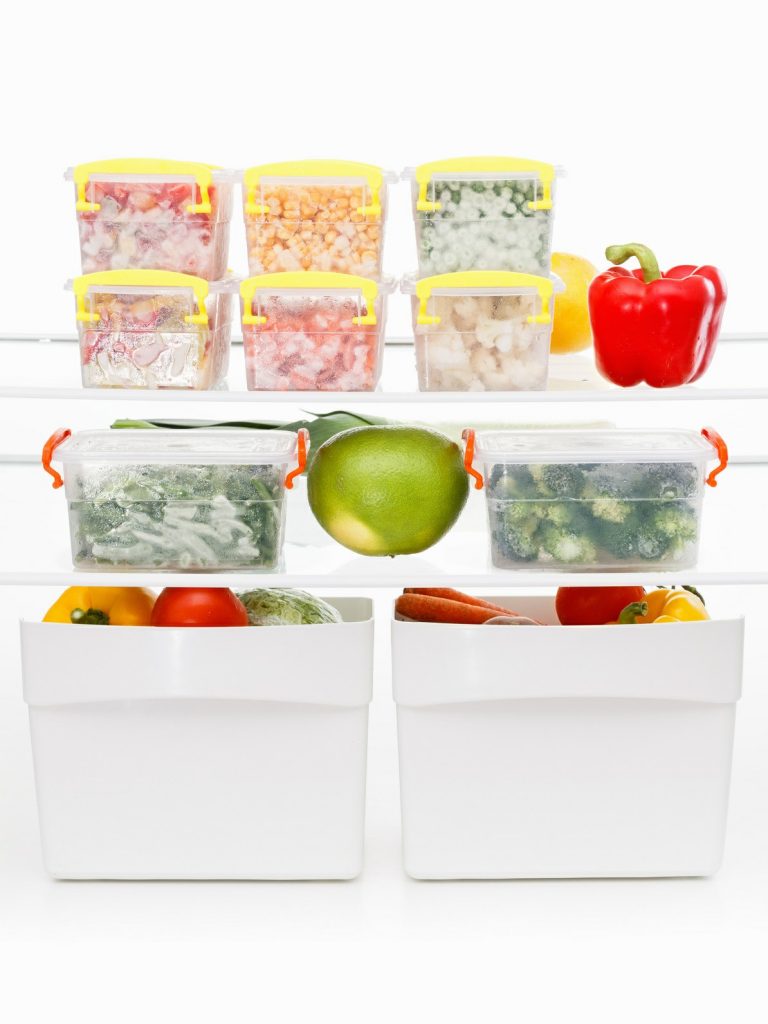 The Difference Between a Blast Freezer and a Blast Chiller
When you are planning to store your products for a prolong period of time, one of the main question that business owners and business professionals ask is if they should invest in a blast chiller or a blast freezer. Well, let us first look at the difference between the two.
Blast Chiller: Chilling done right
Let us first look at a quite popular equipment in the food industry, Blast Chillers. A Blast Chiller is defined as a chilling machine that is able to rapidly chill products and store them for a short period of time. The products that are chilled are then ready for sale or shipment without the need to thaw them. 
Now, how does it work? That is a good question. Basically, a blast chiller, similar to a blast freezer, is able to decrease the size of the ice crystals formed in the outer layer of the contents that you are trying to chill. In the frozen food industry, it is well known that the larger the ice crystal in the food cell wall, the more drip loss will occur and the contents will eventually loss their original flavor, texture, and moisture. Blast chillers are able to make the ice crystals in the contents cell walls smaller, and therefore reduce the loss of drip loss.
Now, a blast chiller is not a replacement to a freezer, and if you want to freeze store your inventory for a long period of time, then a blast chiller model as a main freezing machine is not recommended as it does not completely freeze the contents in the core and the contents will experience extensive drip loss if stored in a blast chiller for a long period of time. That is where a blast freezer comes into play.
Blast Freezing in the Frozen food industry
Now that we know what a Blast Chiller is and its main function, now let's look at what defines a Blast Freezer and blast freezing. Blast Freezer's, like blast chillers, are able to quickly lower temperatures of food or ingredients below the freezing temperatures (-3C ~-10C).
The main difference is that blast freezers work in a way that you can store your frozen products for a long period of time. This is because the temperature within a blast freezer is far lower than a blast chiller, allowing it to freeze the entire content.
The difference will determine if a blast freezer or a blast chiller is right for your business. You might actually need both depending on your distribution process. If you are a business owner that is a food distribution and is also managing restaurants, then you are in need of both a blast chiller and blast freezer.
A two in one combination!
Now that we looked at the main features of a blast chiller and a blast freezer and went over the differences, most businesses do need a blast chiller and a freezer in order to have the flexibility of having ready to use products while being able to also store their inventory for a long period of time.
Up until now most business professionals had to purchase a blast chiller and blast freezer separately due to the different specifications, but now with our unique flash freeze line, our blast freezers are can work both as a blast freezer and a blast chiller.
Not only is our blast freezer able to chill products, the products that are chilled or frozen in our blast freezer and chiller will be frozen or chilled in a faster rate than other blast chillers and freezers in the market.
With our flash freezing technology in our blast freezer and chiller and its special omni directional freezing technology, it can not only maintain your chilled or frozen products while still maintaining their original freshness, flavor, texture, and moisture, but can do so in speeds faster than other blast chillers and freezers in the freezer market!
Here are some of the top features of our blast freezer line !
– 360 Degree Freezing and Chilling: Freeze or Chill the content's surface from all sides at the same time!
– Next Gen Freezing Technology allows complete control of ice crystallization.
– Frozen contents WILL maintain original texture and flavor
– No ice buildup in the vents for easy cleaning. Guaranteed!
– Freezer models customizable to fit your production needs!
– Freeze Contents of temperatures up to 90 C without the need to cool them 
As you can see, our freezer and chiller is not only able to simply preserve your products, but it is also capable of maintaining the products freshness throughout the entire freezing or chilling process.
If you want to know more about our freezer and chiller line, please do not hesitate to contact us for freezer consultation via the blue mail toggle, contact page, or you can contact us directly via our email at [ [email protected] ]