In-depth look at how to flash freeze Properly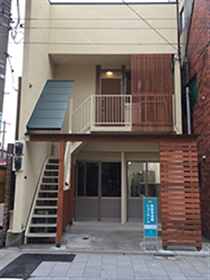 Answering How to Flash Freeze
Daybreak Inc is the only company in Japan specializing in flash freezer expertise. We spoke with the representative director of the company, Mr. Kinoshita and ask various questions, including how to flash freeze and how it works! Mr. Kinoshita is an expert who has been in the Flash Freezer industry for over 15 years and is the perfect person to explain how to flash freeze properly. Today, we decided to ask many questions about flash freezers to the expert and see how to flash freeze products with their flash freezer line!
Daybreak Inc, is the company that is running and hosting the recently famous Mita Exhibition Hall. In the Mita Exhibition, individuals can test freeze and create contracts with multiple top makers. Normally, it was impossible to test for which method of freezing suited our needs best unless we would directly visit the makers. But at the Mita Exhibition Hall, we can test a wide variety of freezers to see which suits us best and teach everyone how to flash freeze using our freezers! Here, all flash freezers can be tested and analyzed under the same circumstances. This is a service only offered by Daybreak Inc, in all of Japan. Without further ado, let us get to the questions and find out how to flash freeze your products properly.
Questions answered by a Professional
One of the most asked question that business professionals  ask us is"How to flash freeze (insert food here) ?"
"Tuna is all about freshness. Many people want to freeze tuna while preserving its freshness and taste. When using a normal freezer, the flavor is reduced and texture tends to change. Thats where Flash Freeze comes into play."
"Can the flavor and freshness be preserved through using the flash freezer? Exactly can you explain how to flash freeze tuna?"
"Surprisingly, by flash freezing the same tuna, the raw freshness does not change for 10 years!"
"With normal methods of freezing, this is not possible. The orthodox freezing method results in moisture loss, or the pouring out of delicious 'flavor contents."
"With the normal household freezers,(slow freezer) these ingredients cannot be frozen at extreme speed, and the maximum temperature of crystallization is too slow. Therefore, the crystals are enlarged, and the food cells are destroyed, resulting in a diminished freshness and overall flavor. However, flash freezers do not destroy the food cells! Therefore, by minimizing the moisture loss, the texture, flavor and quality can be preserved to the highest condition."
Other Top Secret Information about the secrets on how to flash freeze and various other freezing methods were discussed that is only available via close doors. If you are interested to know more about how to Flash Freeze and our flash freezers, please send us a quick inquiry via the BLUE MAIL TOGGLE today ! We will do our best to find the best freezer that will help your business succeed!