Blast Freezers : How are they Useful?
The advent of blast freezers in the early 20th Century revolutionized the process of freezing food and inventory. Humanity moved from primitive methods like salt and ice packs for preservation to more advanced methods of cooling down products with cold air jets.
We are now at a stage where we can use super cooled air streams to rapidly freeze our product. This has been made possible by advancements in the field of blast freezers and blast freezing.
In today's article, we will be taking a look at the various uses of Blast Freezers as well the ways in which they have revolutionized our industries.
Click the highlighted text if you would like to know more about The History of Blast Freezers.
The Rapid Development of Blast Freezers :
Regardless of the circumstances, food has always been a priority for human beings as a species. As such, when blast freezing technology reared its head, developers and engineers took it upon themselves to advance the craft and create blast freezers that could be used to rapidly freeze all kinds of products. Meat and fish were the primary contenders as they were most necessary to keep fresh. This was quickly followed by fruits and vegetables and a wide range of processed foods like cheese and pastries.
Now, Blast Freezing Technology is used in some form or the other in almost every preservation industry. In fact, a wide variety of the products we sample directly in stores and super markets would not have their year long availability had it not been for the advancements made in the field of blast freezing.
The Many Uses of Blast Freezers :
One would be hard pressed to find an industry that was not, in some form affected by the sweeping swing that was the advent of blast freezers. Nowadays, it is common for a wide range of industries to use Blast Freezers or employ some form of Blast Freezing Technology in their freezing or production process.
The influence of blast freezing is wide spread and industry defining. Some of these industries are mentioned below :
1. Medicine : Yes the first industry on the list is indeed medicine. Blast Freezing has worked wonders when it came to helping the medical industry process samples, rapidly cool and prepare them for storage. Many advancements in the field of cryotherapy and cryogenic storage have been made possible due to blast freezing advancements.
2. Factories : If you consider the sheer scale of any major industry, you would be hard pressed to find one that does not employ refrigeration of some sort. Whether you consider packaging or manufacturing, processing or even electricity, freezing is an integral part of the production process and becomes yet another field where blast freezers have established themselves.
3. Scientific Advancements : Blast freezers and Science go hand in hand. Regardless of whether you consider the fields of Biology, Chemistry or Physics, each of these fields require significantly bold advancements in freezing in order to be able to make the discoveries of these fields possible. Blast freezing paved the path for a lot of these advancements .
4. Food and Restaurants : When it comes to the food or restaurant industry, the sheer importance of blast freezers and or some form of blast freezing technology is pretty self evident. Everything from blast freezing and storing products for future or off month use, to rapidly freezing foods for transport to even freezing cooked meals for sale at supermarkets; all of these advancements are made possible by the direct use of blast freezers or blast freezing technology.
5. Production and Manufacturing : Manufacturing and production are industry behemoths. They are necessary for almost every other field to progress and yet blast freezers have formed a sort of symbiotic relationship with the industry. Blast freezing technology enables production and manufacturing industries to improve their production process as well as improve upon already existing technologies. This in turn, helps facilitate the growth and advancement of the blast freezers themselves.
Keep in mind, this is not an exhaustive list as there are a lot more applications of blast freezers and blast freezing technology in our daily lives. These advancements are not only restricted to factories and industries but also make their way into our homes. But that is a topic for another day.
Are you interested in Blast Freezing?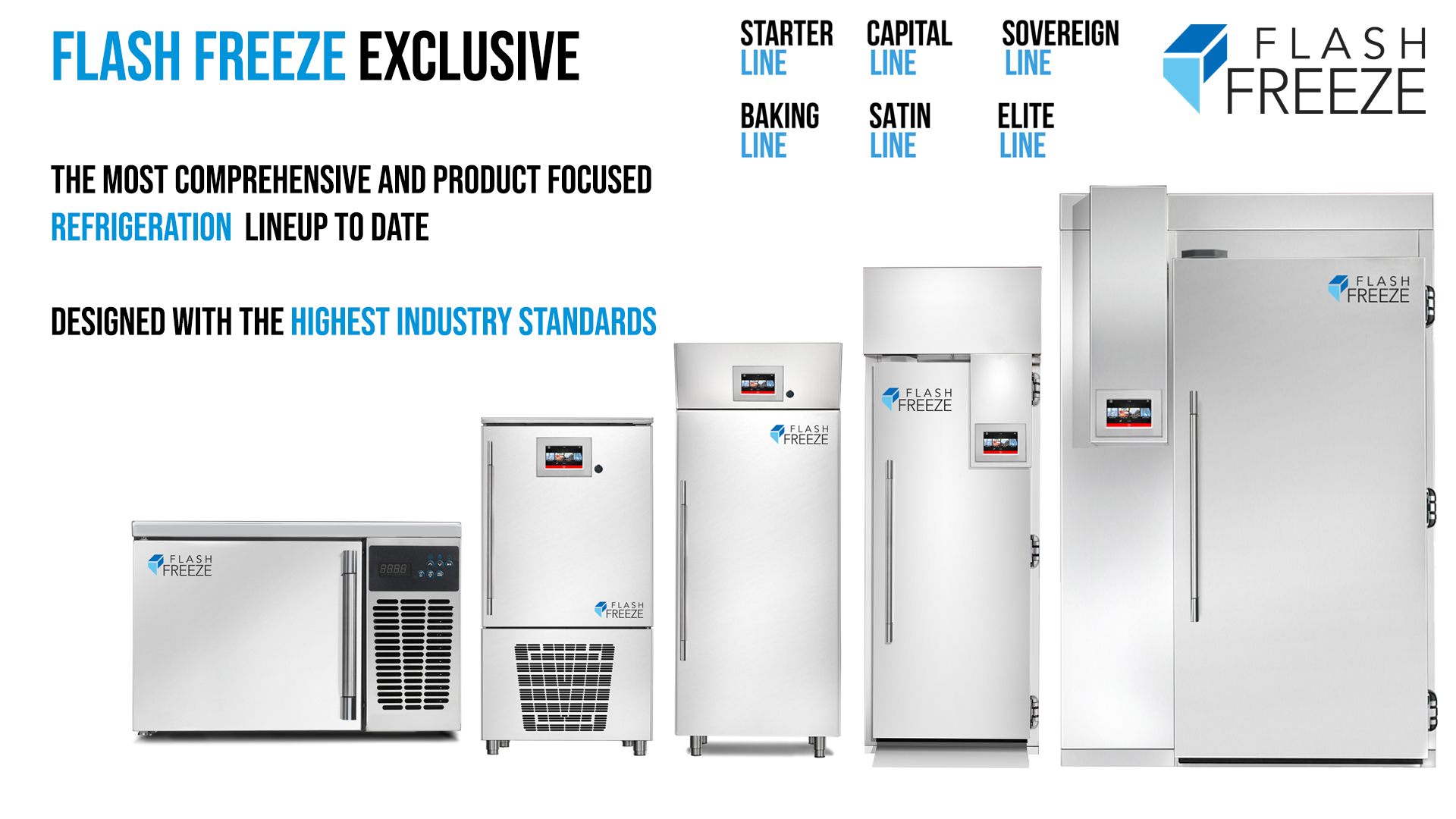 If you find yourself looking to take part in the many advantages offered by blast freezers, blast chillers and blast freezing technology, then look no further than Flash Freeze. We take pride in our knowledge of blast freezing systems and also boast a massive line up of a wide range of Blast Freezers and Blast Chillers for use in a wide variety of fields, from Agriculture and food production to restaurant and home use.
Whatever might be your requirement, our specialists at Flash Freeze can help get you there. If you would like to know more about our Blast Freezer line, feel free to browse our Exclusive Blast Freezer Line Up, our Artlock Freezer Lineup and our Ultra Low Temperature Cooler Lineup.
Additionally, if you have any question or require any further support, please feel free to reach out to us via our Contact Us Page so that we can set up a one on one conference call with you via Skype or WhatsApp and discuss your options. Our Flash Freezer specialists are always available to help and will be more than happy to assist you with any questions or queries you may have.
For more information on how having a Blast Freezer can help improve your business, check out our "Blast Freezer Business" Article.