Error: The video (https://youtu.be/YZQWYGL57Jw) couldn't be embedded.
Contact a Freezer Specialist for a Discount!
Welcome to the annual

Flash Freeze Sale
Our first ever Flash Freezer sale is here!


We have great 3D Freezer and Rejoice Freezer models with advanced flash freezing technology allowing producers and manufacturers the freedom to freeze their products while still maintaining most of their product's original texture, flavor, and moisture even after being frozen and defrosted!


As part of our special yearly campaign, we are providing discounts ranging from 2000 to 10,000 Dollars on select models from our Flash Freezing Line.
Don't hesitate, contact us today!
The Benefits of Flash Freezing
Cell Integrity


Flash Freezing using a 3D Blast Freezer offers a plethora of benefits.
The most important being maintaining the cellular integrity of the food to maximize quality maintenance. By focusing on creating extremely fine ice crystals, our freezers ensure that the cellular structure of the product is maintained at all times ensuring an extremely high quality product, even after defrosting.
Drip Loss Prevention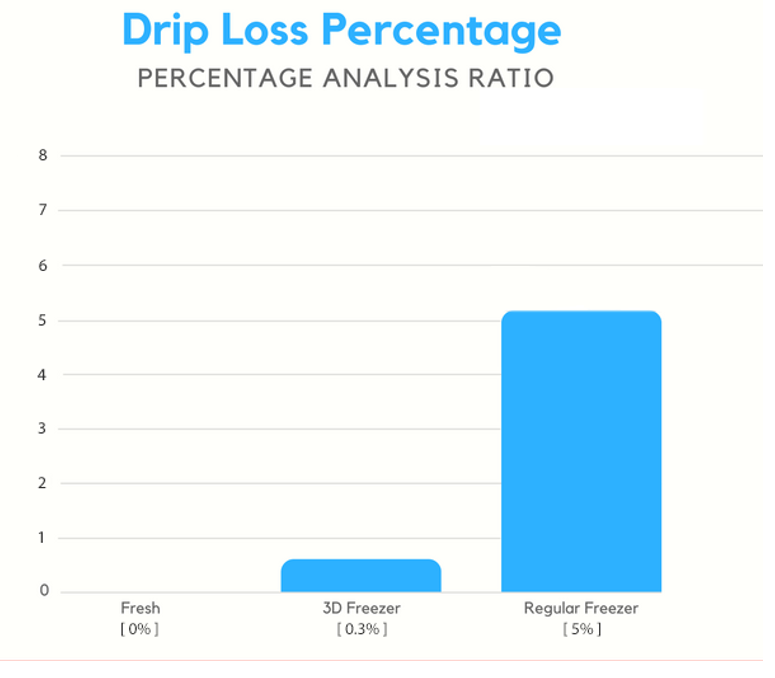 Drip Loss is the process by which products lose moisture and weight in the form of a runny liquid upon defrosting due to inefficient Freezing Methods.
Our 3D and Rejoice Freezers ensure the highest quality freezing that is capable of delivering drip loss percentages of 0.3% compared to other freezers in the market which are in the range of 4-5%
Lower Drip Loss means more product weight which leads to more inventory and higher profits!
Contact a Freezer Specialist for a Discount!