Medical Freezer: Ultra Low Temperature Freezers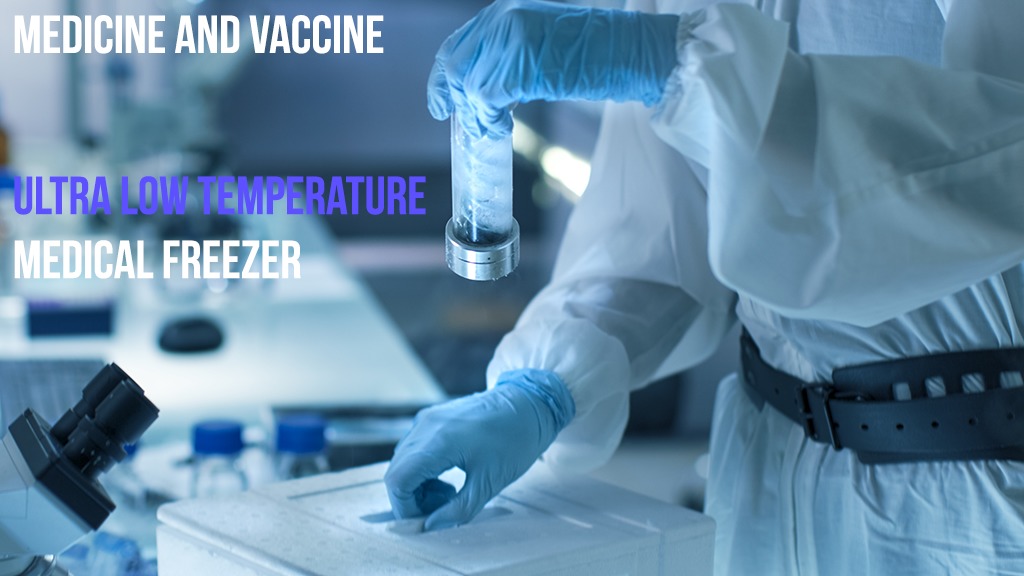 What is an ultra low temperature medical freezer?
Before we go into why medical freezers play a vital roll in our medical community around the world, let us first identify what makes a freezer, a medical freezer? We first want to state that medical Freezers require a specialized approach. One that ensures consistency, reliability and the very best in cryogenic advancements.
In order to achieve this, at Flash Freeze, we have worked tirelessly to develop high quality cryogenic storage that is capable of ultra low temperature cooling. These medical freezers are capable of reaching temperatures from -70 to  -85 Degrees Celsius [-121 Degrees Fahrenheit].
These extremely low temperatures can be used for a wide variety of purposes, from drug and vaccine storage to transporting samples and cultures; cryogenic storage opens up a wide range of avenues for medical and chemical treatment and processing. The factor of having a freezer that is able to run and keep the environment in it to such ultra low temperatures is what makes a freezer be qualified as a medical freezer that is able to store vital, life saving medicine in hospitals, clinic, and other facilities that facilitate vaccines and other life saving medicines across the world. 
The Coronavirus Vaccine : Can it be stored in a medical freezer?
We are happy to announce that the coronavirus vaccine is perfectly storable in our ultra low temperature medical freezers. Medical freezers have always had an important role to play in improving the standard of life and the ease with which we receive medical treatment. 
This is especially true at this point in time, where we are recovering from one of the largest pandemics in modern history. 
Being prepared and ready is half the battle. As such, we have taken it upon ourselves to work hand in hand with the best in the field of both medicine and refrigeration to bring to you our top of the line, cryogenic medical freezer.
These freezers come in a range of sizes and are capable of addressing all your medical needs. With the influx of the new coronavirus vaccines, proper storage and vaccination is key to preventing loss of product and ensuring that the vaccination process goes through without any issues. 
The Features of the Cryogenic Medical Freezer :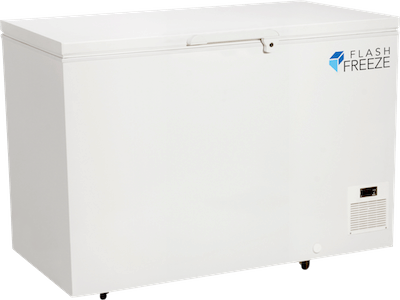 The Ultra Low Temperature Cryogenic Medical Freezers are developed hand in hand, alongside some of the best minds in the field of medicine and surgery. Our Cryogenic Medical Freezers are installed and in use in various hospitals, universities, research facilities and organ transplant centers all over the world. 
Some of the features of the Cryogenic Medical Freezer are as follows :
Can be used for long term storage of DNA, Blood Samples and Cultures, Skin Cells, Organs and more.
Reaches temperatures of up to -85 Degrees Celsius [-121 Degrees Fahrenheit].
Digital Controller with Potential Free Contact
External Alarm Connection
Consistent Temperature Regulation and Graphical Display
Insulated to provide maximum temperature control
Ships with Castors, Breaks and Dividers
Locking System Available
Buying a Medical Freezer for Vaccine Storage :
If you are looking to store your vaccines or cultures in an ultra low temperature freezer, then you need look no further than our exclusive ultra low cryogenic medical freezer line. With a dedicated client and user base world wide, our medical freezers are installed in facilities ranging from research centers to universities to hospitals and even vaccination labs among many others.
When it comes to your health, there should not be any compromise.
The two new coronavirus vaccines requires two different freezing temperatures.
One of the front runners for the vaccine is Pfizer that requires the vaccine be kept at an extremely low temperature, -70 Degrees Celsius [-94 Degrees Fahrenheit] .
The other is the vaccine from Moderna which requires a temperature of -20 Degrees Celsius [-4 Degrees Fahrenheit].
Both of these vaccines require proper care and attention to detail as the lack of even one unit could mean the difference between the safe and uncertain treatment of a patient. As such, it is of vital importance for hospitals and medical professional to invest in a freezer that is versatile enough to overdeliver on its promise.
Our Ultra Low Temperature Cryogenic Medical Freezer does just that. We are working with the best to provide to you you medical professionals the very best ultra low temperature medical freezer the market has to offer. We believe all medical facilities should only use the very best that the market has to offer to help you help and save as many people as you can without having to worry about the quality of the equipment you are using in your facility.
Should you buy a medical freezer?
If you, like the hundreds of thousands of medical professionals across the world have been finally been planning on acquiring the coronavirus vaccine, then look no further than our exclusive medical freezer line. With decades of experience in the field working alongside pioneers in the field of medicine, research, testing and vaccination, you can rest assured that your vaccination supply will be in safe hands with our medical freezer.
The convenient size and weight of our products also ensures easy transportation and flexibility in all kinds of environments. This is especially useful in countries that have under developed infrastructure or are isolated that prevents easy access to medical facilities and doctors. The internal temperature regulator also ensures consistent and efficient cooling throughout the day. This ensures that the vaccine is frozen at the desired temperature at all times. The built in security, locking and alarm features also allow for exceptional security.
If you too wish to join our global clientele of doctors, researchers and laboratories, then please feel free to reach out to us so that we may help you find a medical freezer that is perfectly designed for your specific needs. Our specialists will be more than happy to set up a one on one call via Skype/WhatsApp or Discord with you to discuss your options and help find the best product for you. Please do feel free to reach out to us via the Contact Page.