Commercial Freezers:Flash Freezing Technology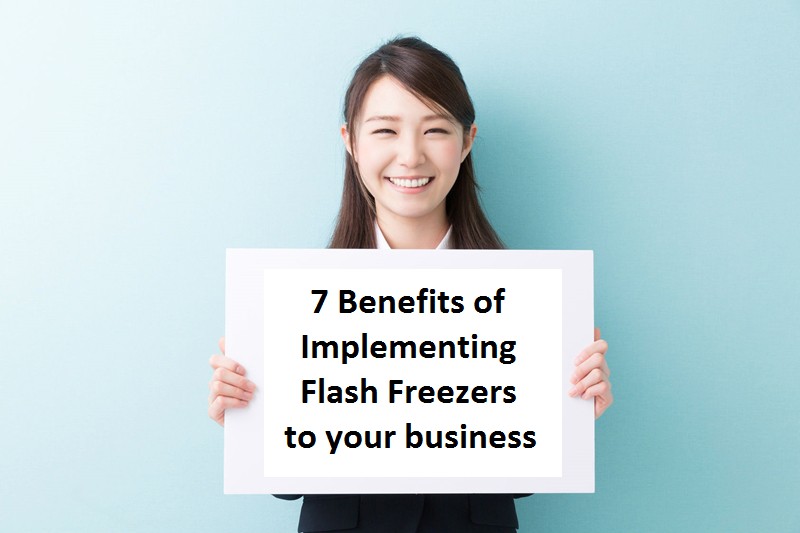 Benefits of Flash Freezing Technology
Purchasing a commercial freezer is a huge investment. For you professional business owners, I am sure that you know that being in the food industry means that the freezer you purchase could help you either grow your business or shrink it. That is why when a smart business professional researches for the best commercial freezers in the market, they need to keep in mind what will be better for your business as a whole.
Since we specialize in commercial freezers for professionals, we have done extensive testing on various commercial freezer offerings and after years of testing and working together with various manufacturers, we are finally able to present to you, business professionals, the best commercial freezing line up. These new commercial freezers use revolutionary Flash Freezing technology that creates the perfect freezing atmosphere to freeze the contents but maintain a frozen state without damaging texture and maintaining content moisture and flavor.
Choosing our commercial freezers: 7 guaranteed benefits
We have 2 kinds of flash freezers currently available for international shipment. Click on the images for more.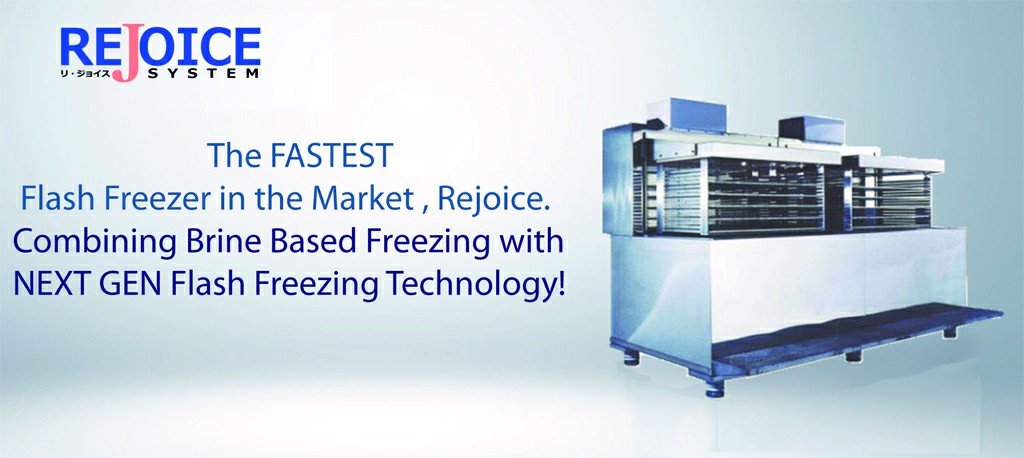 Each freezer is specialized in speed and making sure your products last longer while maintaining texture, flavor, and moisture, in other words keep the freshness of the product even after being frozen. If you are still unsure, here is a list of 7 benefits you can expect when choosing our commercial flash freezer.
Long term preservation of taste and texture.
Here is one of the most difficult parts of looking for a good commercial freezer. You have to find the right freezer that is able to both freeze the products quickly, yet you want that same freezer to not damage the product you are freezers. In this case, usually, you would have to compromise and choose one or the other. Well, not anymore! Now you can have both with our flash freezers you are able to quickly freeze your product all the while not destroying the cellular wall of the products being frozen therefore by keeping it fresh and ready for sale as soon as you defrost them.
Reduction of freezing and processing time
With our 3 main commercial freezers, all of them are made to freeze your products within 30 minutes or less! This is as fast as you are going to get in regards to freezers. All the freezers in the market today that hit those speeds would most likely damage the product that is being frozen in one a way or another, but with our flash freezers you don't have to worry about that anymore, as our flash freezers are made specifically to keep cell structures in tack.
Ingredient Lost
When it comes to frozen ingredients, general commercial freezers tend to over freeze ingredients more often than not, this causes the ingredients to loss texture, taste, and in some cases, moisture too. This in turn lowers the quality of the ingredients that are being frozen.
Seasonal ingredients can be preserved for a duration of time and be made available year round!
With our flash freezers, you will not only be able to increase freezing productivity, but you will also be able to maintain seasonal items selling year round via flash freezing them and having them ready for sale at any time of the year with our Flash Freezing commercial freezers!
Expansion and production.
You will not only be able to keep any seasonal product frozen and available year round, but with our flash freezing commercial freezers you are now able to expand your portfolio of places you will be able to export your product too as products are fully frozen and ready to ship at a moments notice.
Execute your Ideal distribution schedule/plan
Having one of the best commercial freezer available, you are now able to make a detailed distribution schedule that can cover various regions, times, and handle various client requests!
Decrease Utility Expense and Current Machine Cost
When you are looking for a commercial freezers, one of the questions all business professions want to know is if it will increase costs for their business? Utility cost is one of the main points professions tend to ask the most. After extensive tests of various commercial freezers in the market, our test reveal that our flash freezers were with that of the most cost efficient commercial freezers in the market! If you want to know the numbers we gained from all the research that was conducted, send us a message via the Blue Mail  toggle and find out today ! 
Summary
At the end of the day purchasing a commercial freezer for your business is a very important decision to make. We understand this and will try our best to present you business professions with the best commercial freezers in the market. Our goal is simple, to make sure are given a choice to grow and expand your business as efficiently as possible.
If you want to know more about our flash freezers and what they can do for your business, contact us today via the Blue Mail toggle  Today, contact page, or you can contact us directly at [ [email protected] ]. We look forward to helping you find the best freezer for your company.