The Best Way to Freeze Shrimp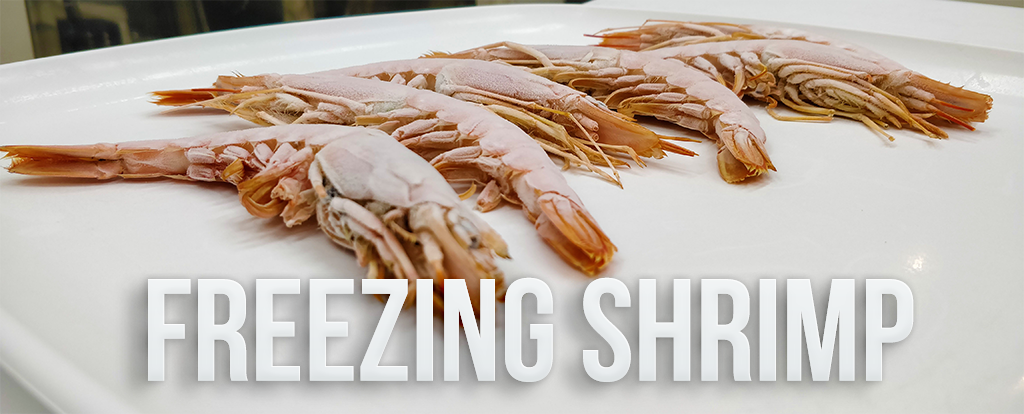 Blast Freezing Shrimp
Shrimp is a popular part of many dishes not only in Asian cuisine, but it's part of different cuisines all over the world. Everyone knows that shrimp is best served fresh, but getting fresh shrimp now a days is becoming more difficult as shrimp and other seafood shippers want to expand their market to new customers all over the world. Doing so, they must freeze the shrimp and ship it to various parts of the world. Now, as restaurants, grocery stores, and other food serving places, or customers only look for the best quality shrimp in the market.
To make your shrimp number one in their choice, properly freezing the shrimp takes top priority. Now the question is what kind of freezer do you, business professionals that handle seafood like shrimp need? Well, you want to make sure that when you freeze the shrimp, making sure that the quality of the shrimp needs to be as close to the original taste and moisture as it was before it was frozen. To get this type of quality, only the best blast freezers in the market are able to present to you such advanced freezing technology.
Freezing Shrimp | Raw and Cooked
Depending on your needs, you may want to consider freezing shrimp either raw or cooked. As a raw shrimp and sea food supplier, you may be looking for the best freezer capable of freezing shrimp in your inventory so that the frozen shrimp may last longer and be available at a fresh and unaltered quality for a long period of time. If you are in an industry that deals with storing and freezing batches of cooked shrimp, you may be looking for a freezer that is capable of freezing shrimp without causing any loss in taste, texture, color or flavor. The solution to both these situations is out specialized line of Artlock Freezers. Our Artlock Freezers can ensure the highest quality freezing with its specialized ACVS Technology and 360 ° Cooling regardless of whether the shrimp is raw or cooked. We here at flash freeze have performed our own tests with freezing shrimp and are happy to share with you the result of our tests into freezing shrimp.
Flash Freeze Test | Shrimp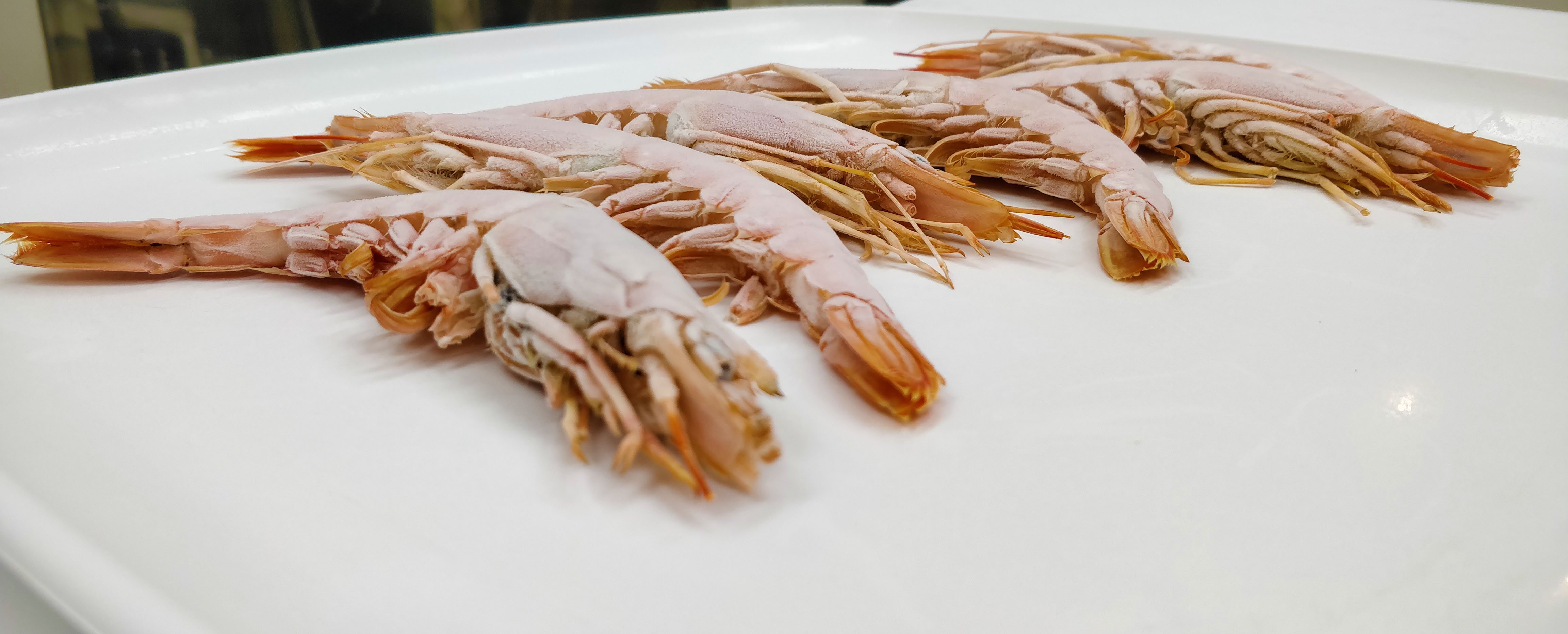 Our specialists at Flash Freeze have conducted intensive research into finding the best method for Freezing Shrimp. The important thing to keep in mind when freezing shrimp or sea food is general is the reduction of drip loss and the maintenance of cell integrity. When freezing shrimp, drip loss is the process by which products lose their weight and texture in the form of fluid loss upon defrosting. Our flash freezers minimize drip loss by ensuring the integrity of the food cells are maintained at all times. This ensures that even upon freezing shrimp, it is possible to maintain their quality, texture and taste. Whether it be freezing raw shrimp or freezing cooked shrimp, our Flash Freezers excel at both. The ACVS technology enables the frozen shrimp to pass the ice crystal formation threshold extremely fast, thereby making the ice crystals that are formed very fine and uniform. This prevents cellular degradation within even when rapidly freezing shrimp.
The Results :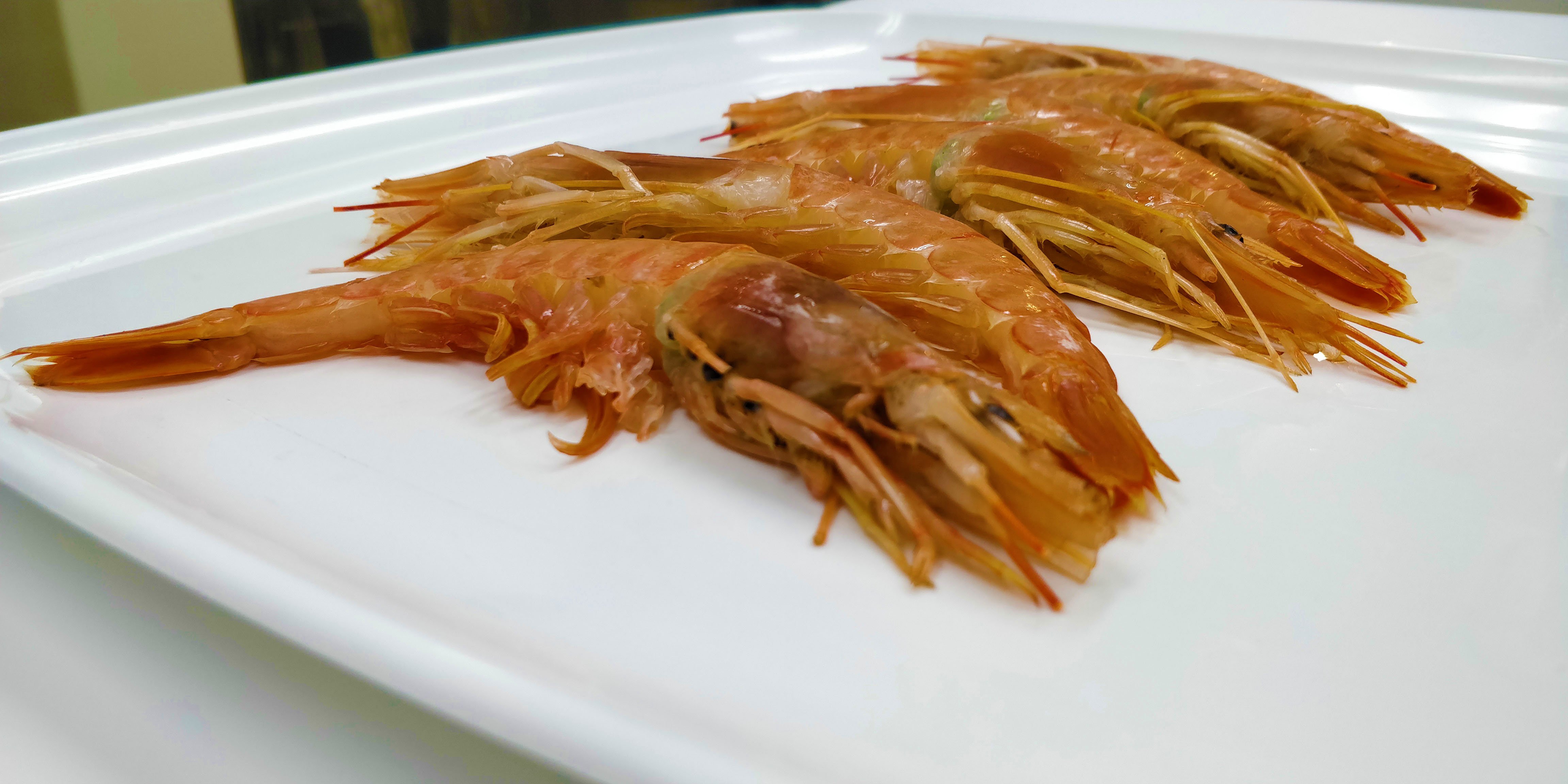 Given that the ice crystals formed during the process of freezing shrimp is incredibly fine, there is barely any risk for drip loss. In addition to this, a healthy color and sheen was maintained after the process of freezing shrimp. This absence of drip loss and maintenance of the color of frozen shrimp is important to consider as this is what is a clear indicator of the preservation of the quality of the frozen shrimp. When concluding our freezing shrimp test, we also noted that the taste and texture of the shrimp was also well maintained.
Freezing Shrimp | Raw Shrimp and Cooked Shrimp:
Our Artlock Flash Freezers are capable of high quality freezing at both low and high temperatures. We have multiple tests conducted involving the freezing of a variety of sea foods, meats, certain fruits and vegetables and more. In addition, we have also tested freezing cooked foods up to 90 °C. This makes it possible to freeze batches of cooked foods without waiting for a cooldown period, thereby increasing production output and saving time.
Our Flash Freezer Products
We here at Flash Freeze have our own line of specialized Flash Freezers capable of top of the line performance with the best quality the industry has to offer.
Artlock Freezer Line: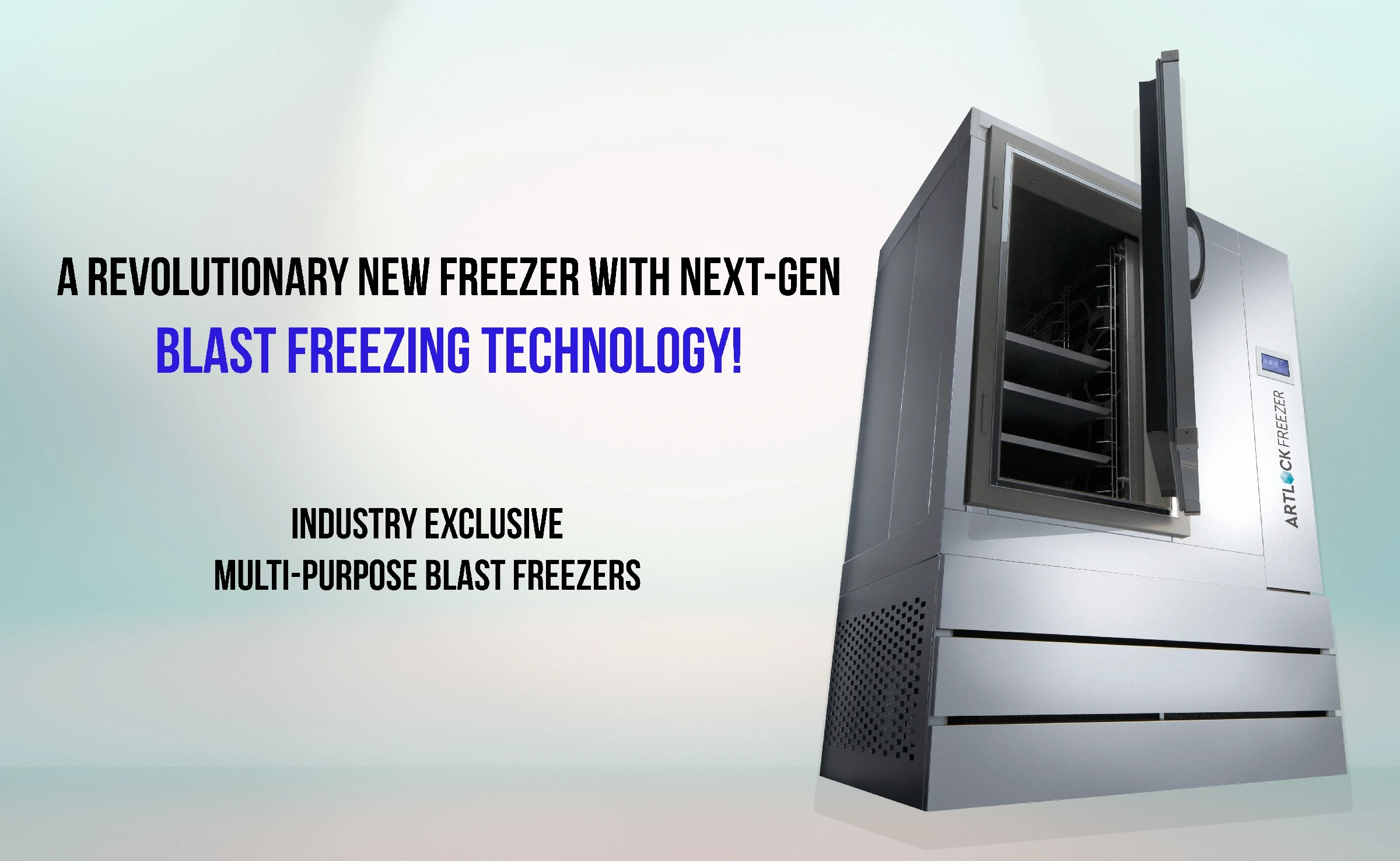 The Artlock Freezer Line specializes in Air Based Flash Freezing. It uses the best in refrigeration technology to deliver smart and efficient cooling with 360 Degree coverage. Its high speed smart cooling ensures that the food is evenly and efficiently cooled from all sides with barely any loss in quality, texture, or quantity while minimizing drip loss.
ReJoice Liquid Freezer Line: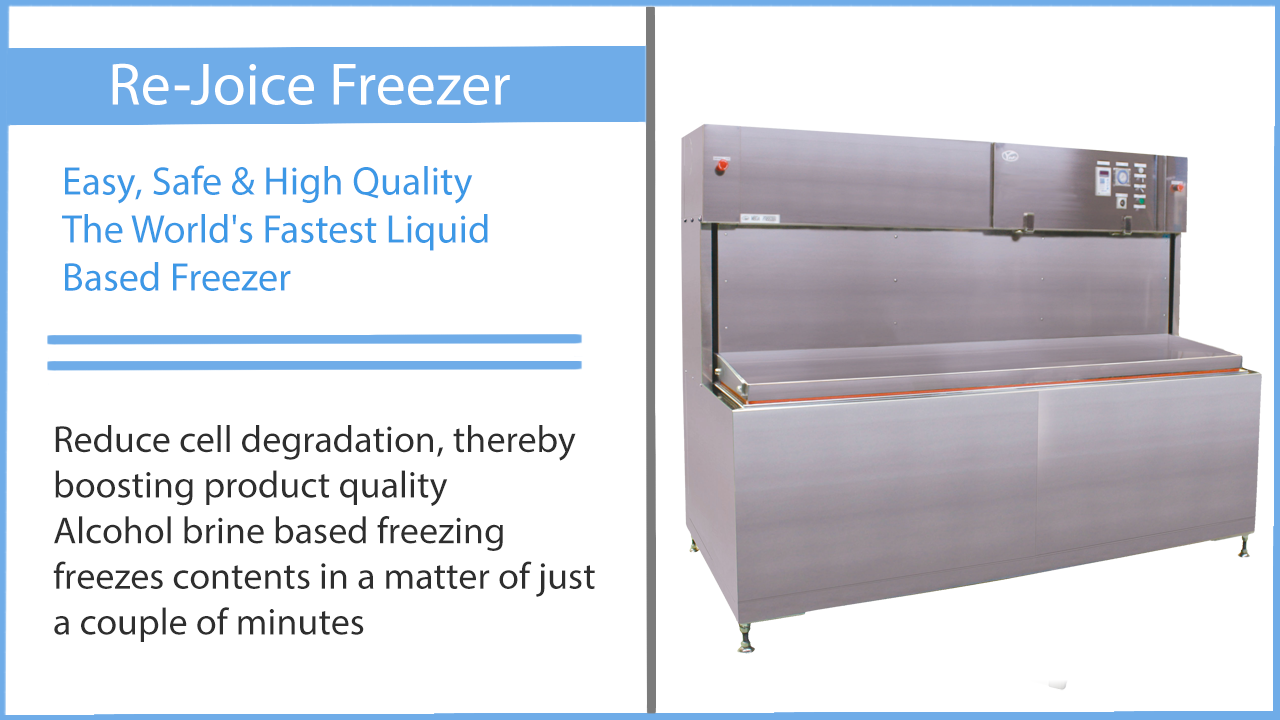 The ReJoice Liquid based Freezer Line utilizes brine freezing to deliver high speed flash freezing capabilities to businesses. The ReJoice Freezer is the world's fastest liquid based brine freezer, rivaling a lot of nitrogen based freezers in terms of Cost vs Productivity
Freezing Shrimp | Are Flash Freezers Worth It?
If you are interested in testing out our Flash Freezers for freezing shrimp, you can test all of the Flash Freezers at our showroom. Our partners have over 15 years of experience and would be more than happy to help you with all your needs, whether that would be equipment for freezing shrimp or other food products, we provide all around consultation just for you.
You are also more than welcome to ask us any questions you might have about our flash freezers via the blue mail toggle or you can get in touch with us directly at [email protected]. Please do not hesitate to ask us any questions regarding freezer preservation, freezing technology, or anything freezer related. We would be more than happy to help you find the right freezer for your business.