IQF Banana : Quick Freezing Bananas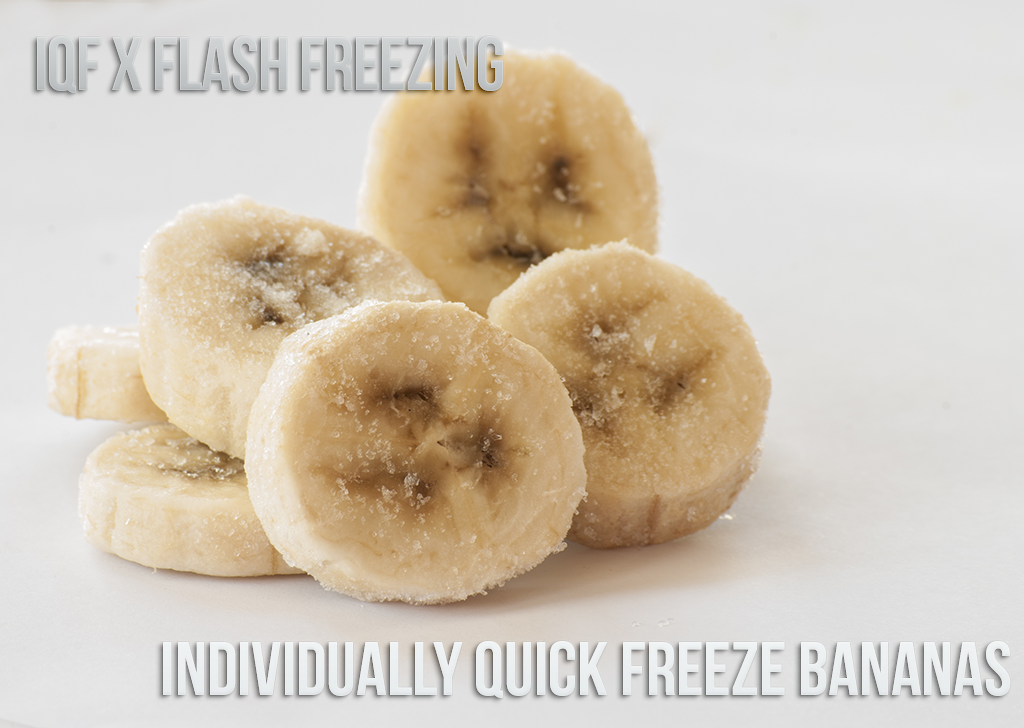 Bananas have been one of the most popular fruits demanded worldwide for hundreds of years. Bananas are delicious and are always a good choice for a quick power snack. With low cholesterol and fat and a wide variety of products, bananas have very easily become one of the most widely sought out and demanded fruits world wide.
In order to meet this increasing demand, a lot of producers and businesses look into maintaining their inventory and storing bananas for long term usage and distribution. However, given that bananas spoil easily, it is important to realize that normal methods of refrigeration do not maintain the original freshness and texture. Moreover, with improper storage and moisture maintenance, frozen bananas often clump together and get freezer burnt. This is where IQF banana comes in.
Underlying Issues with IQF Banana
The best way to address these underlying issues is to consider the option to individually quick freeze (IQF) the bananas. Individually Quick Freezing the bananas helps keeps the bananas separate, preventing them from clumping together. This makes it so that the skins of the bananas stay separate from one another, and eliminates the risk of any pulp freezing upon the skin of the bananas.
Another thing to consider with IQF bananas is the quality of the original produce. Regardless of the method of freezing, is the initial IQF banana is too ripe, then the resulting product will not be very high quality. Like with most products, it is important to remember that the quality of the raw material is just as important as the quality of the final product. This applies to all kinds of produce, including IQF banana.
Keeping these aspects in mind, we can confidently say that with high quality IQF banana and high quality iqf freezing, you will be able to achieve the best in quality preservation.
In order to achieve the highest quality IQF banana, let us introduce you to our specialized Flash Freezer Line.
Exclusive Flash Freezer: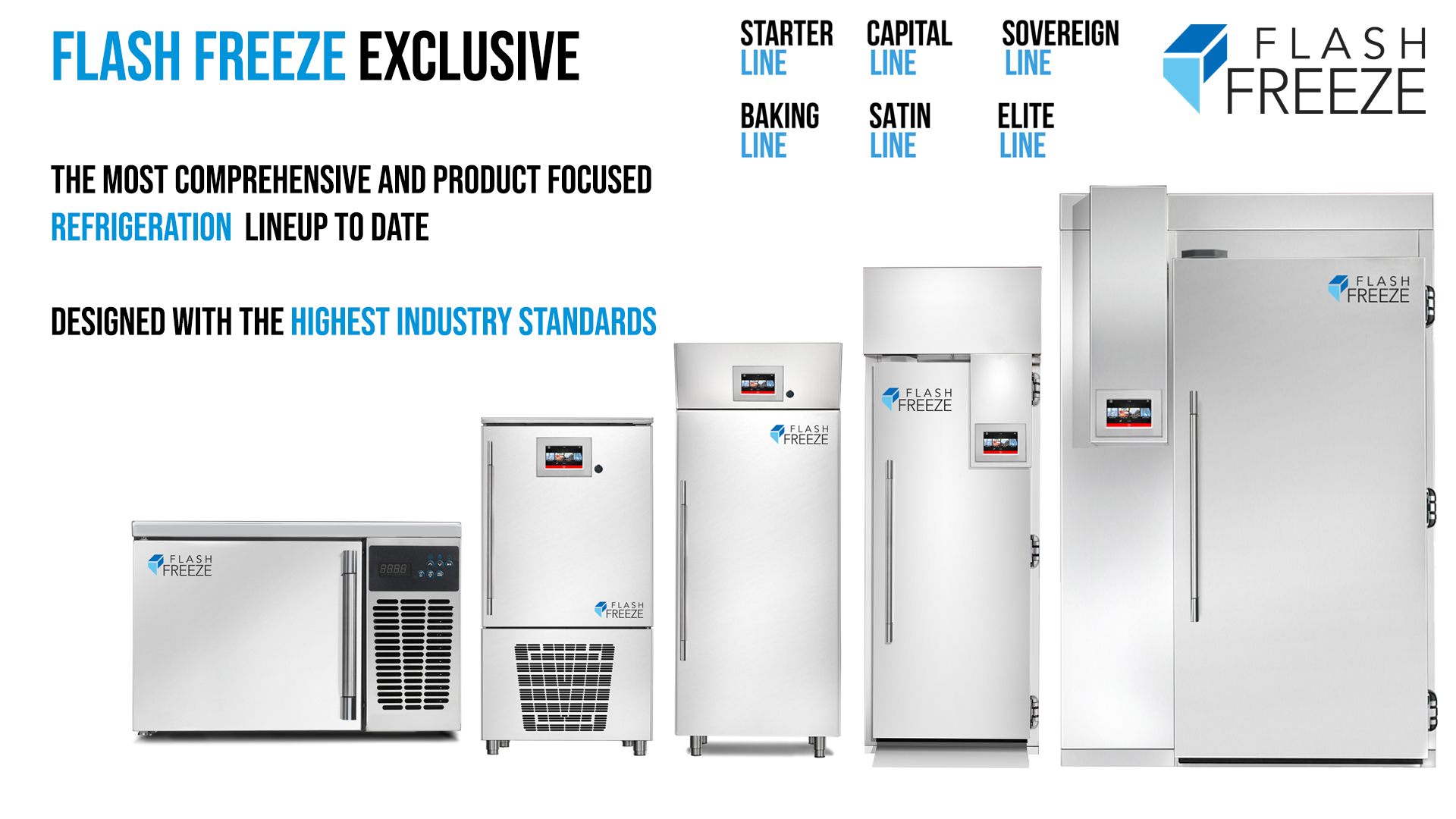 When it comes to IQF Banana or high quality IQF Freezing, you cannot go wrong with our specialized line of  Exclusive Flash Freezers. High end flash freezer specs, speed, and quality builds, make it one of the best choice for business professions that want to expand their business and want to speed up IQF banana production.
Fast, Precise, 360° Coverage and Reliable, you cannot go wrong with our exclusive Flash Freezer Line for all your IQF banana freezing requirements.
Ultra Low Temperature IQF Freezer:

IQF Freezers is another one of our most highly requested IQF machines. These are specially designed to be compact, yet large production based freezers are designed for those business professionals that need a large scale freezing production line, but have a limited space, choosing a iqf blast freezer design would be the perfect option. Because of this, it would be a great option for IQF Banana.
With our fully customizable IQF Freezers, you will be able to not only design the perfect freezer for your facility and meet all your IQF Freezing requirements but also maintain the highest quality product in the industry in anything from iqf banana's to iqf in general.
Summing Up:
At the end of the day, as a business owner, whether you are looking for a machine for IQF banana or for any other product, you have to decide what is right for your business. Getting a high end freezer like our flash freezer should be thought of as a long term investment for the production of your IQF banana. We only offer quality flash freezers that are specifically designed to meet increase demands in freezing and food production in a growing company. Whether you intend to expand just domestically or globally, with IQF banana or a range of other fruits and produce, we've got you covered.
If you are interested in testing out our Flash Freezers for yourself, you can test all of the Flash Freezers at our showroom. Our partners have over 15 years of experience and would be more than happy to help you with all your needs, whether that would be iqf banana equipment to other food products, we provide all around consultation just for you.
You are also more than welcome to ask us any questions you might have about our flash freezers via the blue mail toggle or you can get in touch with us directly at [email protected]. Please do not hesitate to ask us any questions regarding freezer preservation, freezing technology, or anything freezer related. We would be more than happy to help you find the right freezer for your business.