The Importance of IQF Technology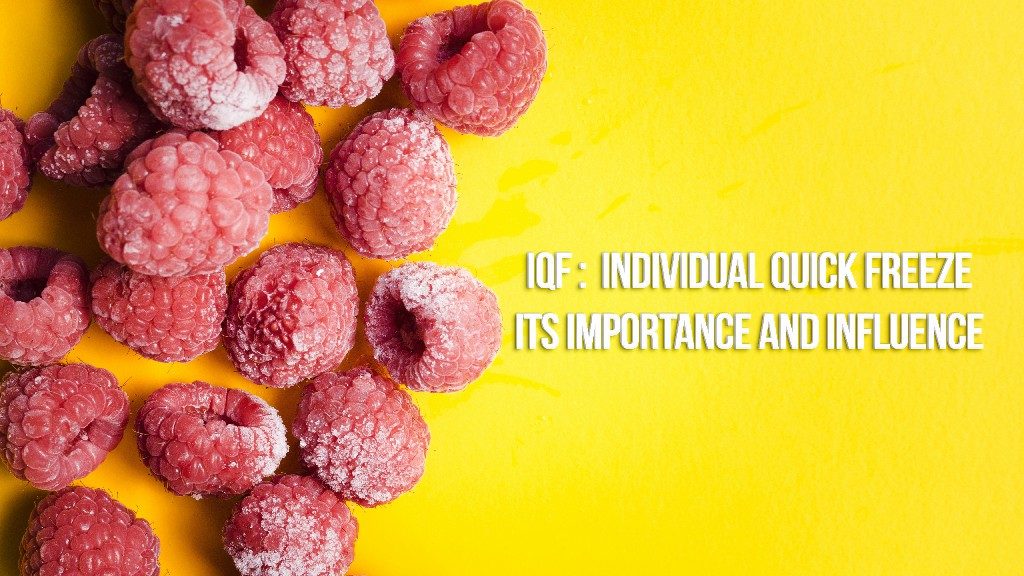 With the passage of time, there are more niche and concentrated economies in the global market for food. One of the latest economies in the worldwide food and production industry is the frozen food industry which is growing at a rapidly increasing rate. The progress in food freezing technology is the forefront of this focused market. Companies that offer high-tech freezing technology are making progress at unprecedented speeds. Advances in how goods are frozen and the pace at which a product can be frozen entirely allow us to reach new technological levels.
Frozen storage techniques have also progressed over the years, but the rapid rate at which products are frozen is one of the areas of most importance when it comes to this concept. In the frozen food industry IQF technology is a major player that has come into play. IQF freezing enables producers, distributors, restaurants and business owners to freeze a substantial part of the goods rapidly for quick long lasting storage.
This freezing technique revolutionized the entire food industry. For the purposes of this article, we will concentrate on the exact advantages of using IQF technology in your company.
IQF : An Overview
IQF Technology is an acronym for individual quick freeze technology. It is a method of freezing that involves rapidly freezing products that are placed within the freezer while applying pressure or movement in order to ensure that even large quantities of food do not stick together during the process of freezing.
For illustrative purposes, let us consider the example of IQF Fruit. In the case of fruits that are being frozen, special care has to be take to ensure that individual pieces of fruit do not stick together. This is important because fruits have an extremely delicate exterior. If fruits are in close contact with each other during the process of freezing, their skins can easily crystallize, tear and even discolour and deteriorate.
In order to combat this,  a lot of businesses improvise by vacuum packing or individually wrapping fruits prior to freezing. However, this is a time consuming and expensive process. And moreover, it does not work with every product. For example, IQF Shrimp, IQF Peas, IQF Strawberries and so on. These kinds of products cannot be individually wrapped and as such, it becomes necessary for a better alternative.
This is where IQF Technology comes in. IQF Technology allows for the products to be pressurized or shaken during the process of freezing. Some IQF Technology Freezers do this via machinery, others do so through air pressure. Through this process, each individual product remains separate from its counterparts, ensuring safe and proper freezing and high quality output.
The Importance  of IQF Technology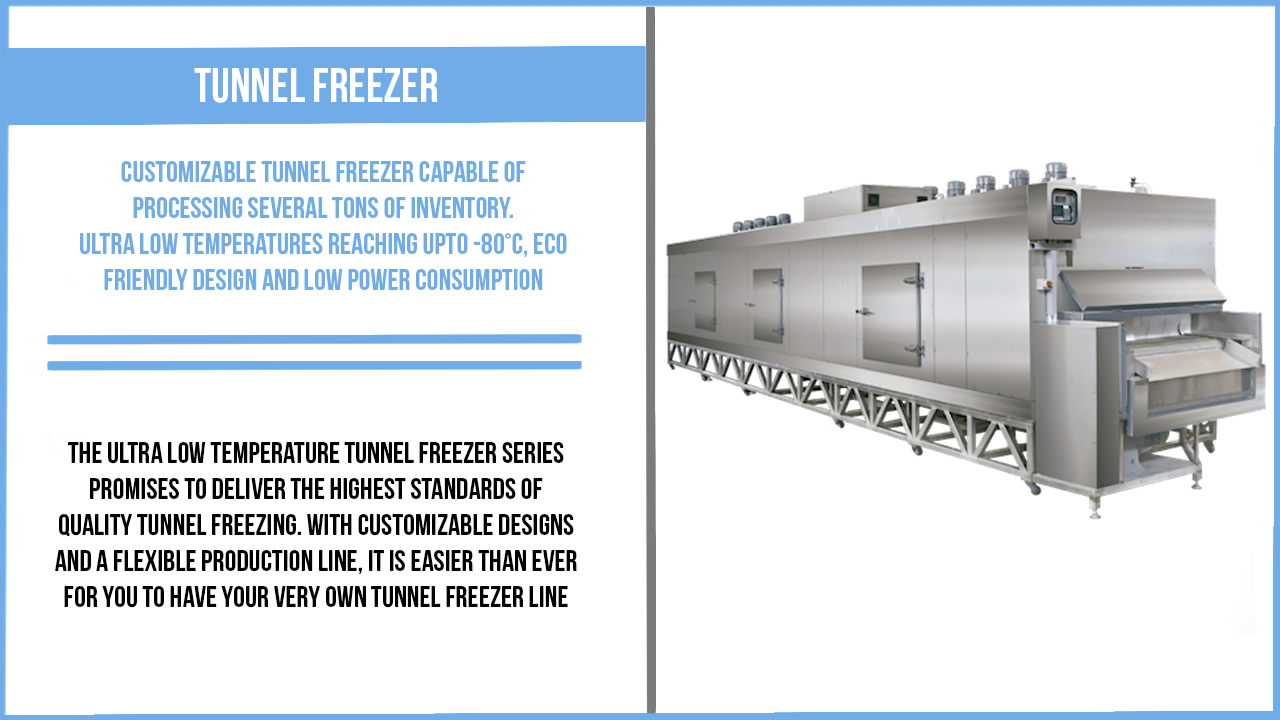 When it comes to the importance of IQF Technology, there is a plethora of examples and references to cite. However, some of the biggest benefits of IQF Technology would be its efficiency and reliability. Many businesses have been revolutionized with the introduction of an IQF Freezer overnight. From reduction of plastic waste to higher quality food preservation to allowing for large quantities of produce to be frozen at a time, leading to a much higher rate of productivity in production and distribution, the introduction of an IQF Freezer has been a blessing to a myriad of companies and business establishments.
The popularity of the IQF Freezer surpasses its reputation, with businesses in almost every industry employing their use, from producers, to farmers, to distributors, to wholesale companies, restaurants, cafeterias and even hospitals. If one thing is clear, it is that IQF is one of the most sought after means of freezing in the food production market and Individual Quick Freeze Technology is here to stay.
If you are interested in learning more about IQF Freezer or Blast Freezer , please feel free to read on!
Our Range of Freezers
We also have a range of freezers with IQF Technology that come bundled with numerous features. Below are some of the features our IQF Technology.
-No ice buildup in the vents for easy cleaning. Guaranteed
-Capable of continuous 24 hour freezing!
-Freezer models customization to fit any space.
-Low cost, fast and effective freezing
These characteristics of IQF Technology make our freezers unique from other IQF Freezers based on IQF Technology. When it comes to Flash Freezing, trust us to know the best possible solutions for all your freezing needs.
Summing Up
Finally, as a business owner, it is eventually up to you to choose what is best for your company and its needs. Whether you are looking for an IQF Fruit machine or for any other product, we can help you make a calculated choice. A high end freezer should be regarded as long-term investment for the manufacturing of your IQF Fruit. We take pride in the trust our clientele place in our ability to recommend the best freezers for their individual needs. We only deliver quality flash freezers which are intended to satisfy the increased requirements of an ever expanding business in the area of freezing and food manufacturing. Whether with IQF Fruit or with a variety of other fruit and produce, we've got you covered whether you're just expanding domestic or globally.
If you'd like your own IQF Freezer for IQF Fruit, please do not hesitate to reach out to us through our Contact Page.