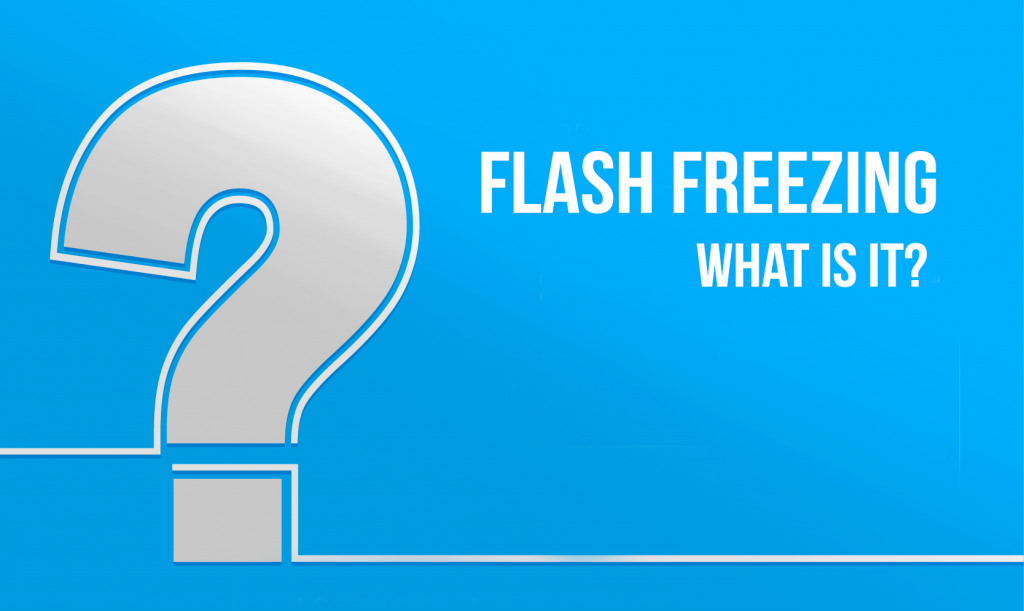 Freezing with Quality:
Flash Freezing food is picking up pace in the culinary world as larger and larger enterprises delve deeper into flash freezing their inventory to maintain year long inventory. But what is Flash Freezing? How does Flash Freezing work?
Today, we will look into what Flash Freezing food actually means as well as some of the best Flash Freezers on the market. Before we get into further details, let us first take a look at what Flash Freezing is.
Flash Freezing: What is it?
Flash Freezing is a new wave of freezing technology that is sweeping the commercial freezer market. It involves rapidly freezing products without compromising on quality, texture, quantity or taste.
Flash Freezing: How does it work?
Flash Freezing food focuses on rapidly freezing the product so as to maintain proper retention of moisture, flavor and texture. It accomplishes this via high speed internal cooling. It rapidly cools down the internal temperature in the freezer, making it much easier to ensure efficient cooling for the product.
Flash Freezing: What makes our Flash Freezers Different?
Our specialists at Flash Freeze realize that in order to make the best out of frozen foods, certain thresholds need to be met.
When it comes to Flash Freezing food , that threshold is the ice crystal formation zone. The sooner a product passes this threshold, the better. The longer it takes the ice crystals to form, the more damage is caused to the cells within the product.
Our Flash Freezers ensure that food bypasses this threshold incredibly fast so as to cause minimum damage to its internal cellular structure.

Our Flash Freezer Products:
We here at Flash Freeze have our own line of specialized Flash Freezers capable of top of the line performance with the best quality the industry has to offer.
Introducing SW Ultra Low Temperature Freezer :

SW is Taiwan's premier ultra low temperature freezer manufacturer.  Over the years, SW has earned a name for itself in the IQF and Tunnel Freezing Market. With Ultra Low Temperature  freezing upto -80 Degrees Celsius, you cannot go wrong with the SW Ultra Low Temperature Freezer. All tunnel freezers are tailor-made to meet all your needs.
Features of – 80 ℃ Ultra-Low Temperature Tunnel Type Rapid Freezing System Include:
Ultra-Low Temperature! Can reach – 80ºC!
Low Power consumption, energy saving
Uses High Quality Stainless Steel for easy cleaning
Customized models, lengths and features for various users
Flash Freezing using our exclusive Blast Freezing Line :
If you are in the market for a specialized blast freezer or blast chiller line that is specially designed with various applications and price points in mind, then look no further than the exclusive Blast Freezing Line from Flash Freeze.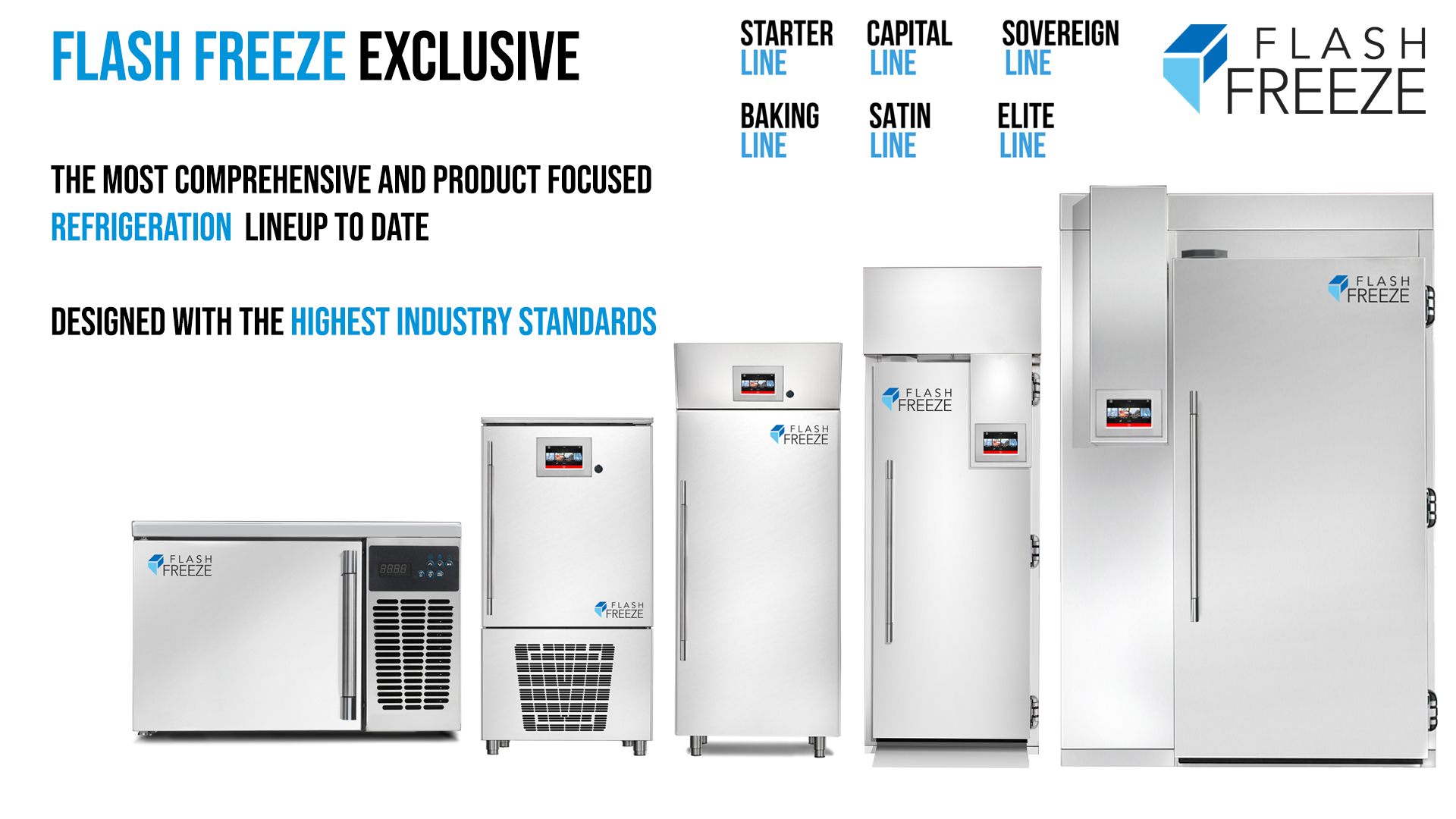 Our Exclusive Blast Freezing Line comes with machines that are designed specifically to excel at handling certain products. The Flash Freeze Exclusive Line Includes :
Starter Line :
Simplistic, Functional and Economic. The Starter Line is the perfect choice to help you hit the ground running with developing your business.
Capital Line :
The Capital Line is a specialized line designed specifically for gastronomy, pastry and ice cream. Each unit comes with simple and intuitive controls complete with HACCP functions.
Sovereign Line :
The Sovereign Line is the perfect choice if you are looking to freeze larger quantities of inventory in short periods of time.
Baking Line :
The Baking Line is the premier line for all your baked goods and products. From yeast blocks to storage, awakening, proving and maintenance, this is definitely a go to unit for all your baked freezing needs.
Satin Line :
The Satin Line excels at temperature and humidity control making its accuracy and reliability one of the highest in the market. These features make it an ideal choice for chocolates and other sweet and delicate products.
Elite Line :
The Elite Line is our most advanced blast chiller and blast freezer line. It features a wide variety of multi-functional machines that are capable of freezing an extremely wide range of products, ranging from meats to pastries to breads and more!
Flash Freezing: Should you invest in it?
Flash Freezing is an investment. But it is an investment that most definitely pays off. If you wish to push your business forward and make a mark in the industry with technology that sets you apart from your competitors, then flash freezing is definitely the way to go.
Our specialized Flash Freezers can help you get there.
Flash Freezing: How to buy a Flash Freezer?
If you need assistance choosing a specialized freezer that can give you the edge needed to push you ahead of your competitors and provide you with the best freezing technology has to offer, then feel free to reach out to us. Our Freezer specialists are happy to help you choose the freezer that is best suited for your business and its needs.
Please do feel free to contact us through the mail toggle or through the contact page so that we may help you take the next step in pushing your business to new heights.