Frozen Sushi Vs Fresh Sushi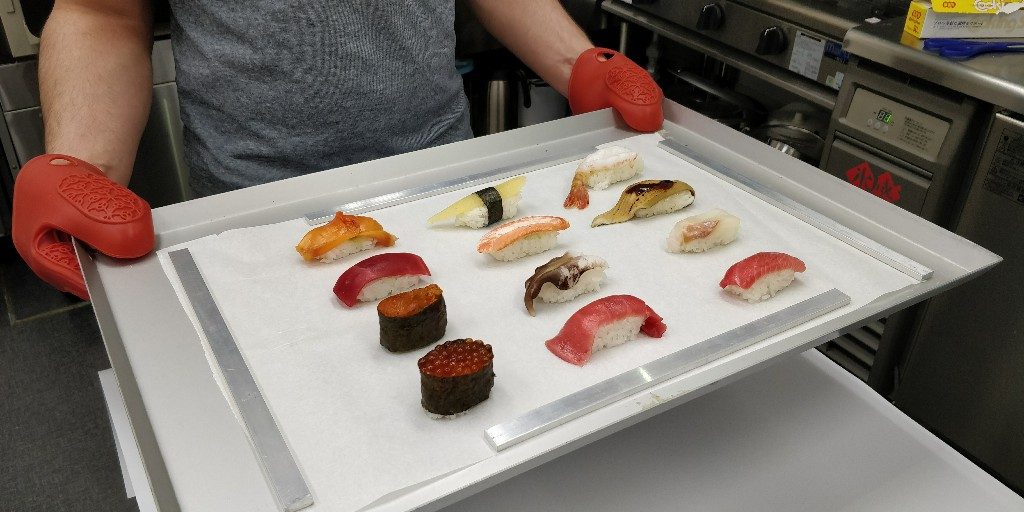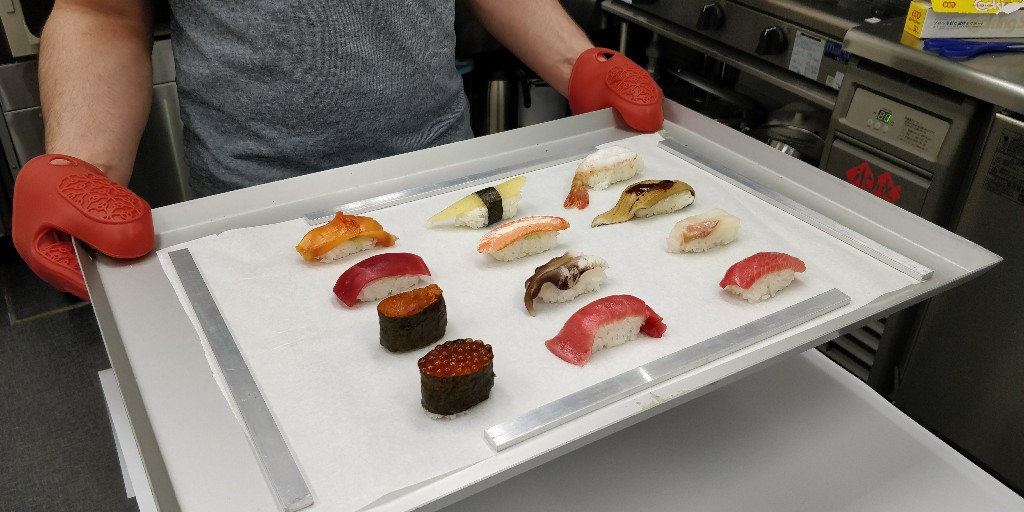 Sushi is a cherished part of Japanese culture that has found a way to make its mark among almost every single international culture. One would be hard pressed to find a country that isn't familiar with what sushi is. Not to mention, the delicious taste and texture of sushi along with the delicate balance of flavor makes it a product sought after in everything from fast food stores to the most exclusive premier restaurants.
Considering the popularity of sushi, we have to ask ourselves, which is more popular; Fresh or Frozen Sushi?
Frozen Sushi Vs Fresh Sushi : Misconceptions –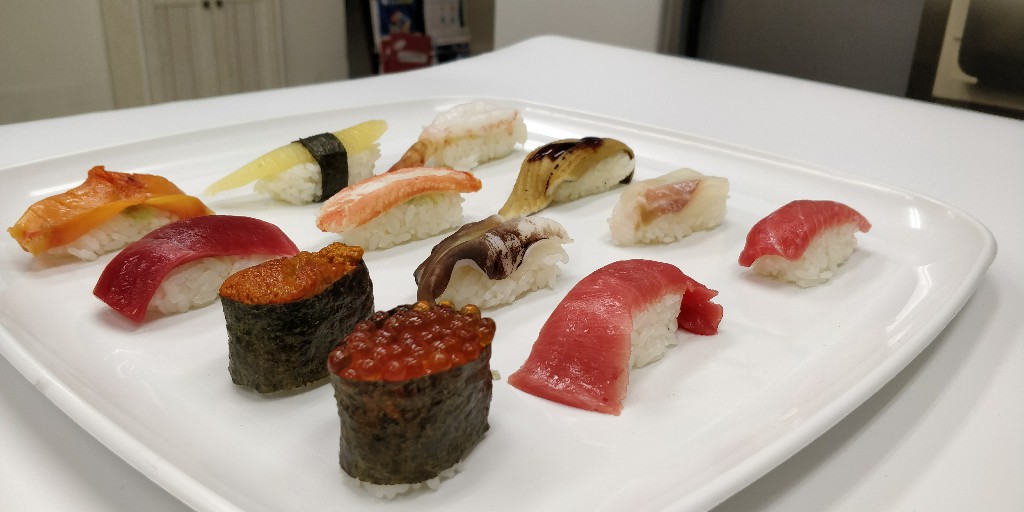 There is a common misconception among the general populace that fresh sushi is always the best choice when it comes to safety as well as taste. However, this is not particularly correct.
Fresh meats and fish especially run the risk of containing a large amount of bacteria and microbial residue. This severely increases the risk of acquiring illnesses and infections such as anisakiasis as well as the buildup of foreign bacteria and parasites in the gut.
Ensuring high quality products significantly reduces the risk of this occurring. However, the possibility of infection or sickness still remains. In order to minimize the risk of this occurring, many health advisory boards including the CDC as well as food regulatory boards in the EU recommend that fish that is eaten raw, whether it be sushi, Sashimi, Tartare, etc must be frozen first to ensure that the food is free from any parasites.
In our personal tests with frozen sushi, we found that freezing the sushi at a temperature of -30° C is the best choice when it comes to ensuring quality, safety and long term storage possibilities.
Taste Differences : Frozen Sushi Vs Fresh Sushi –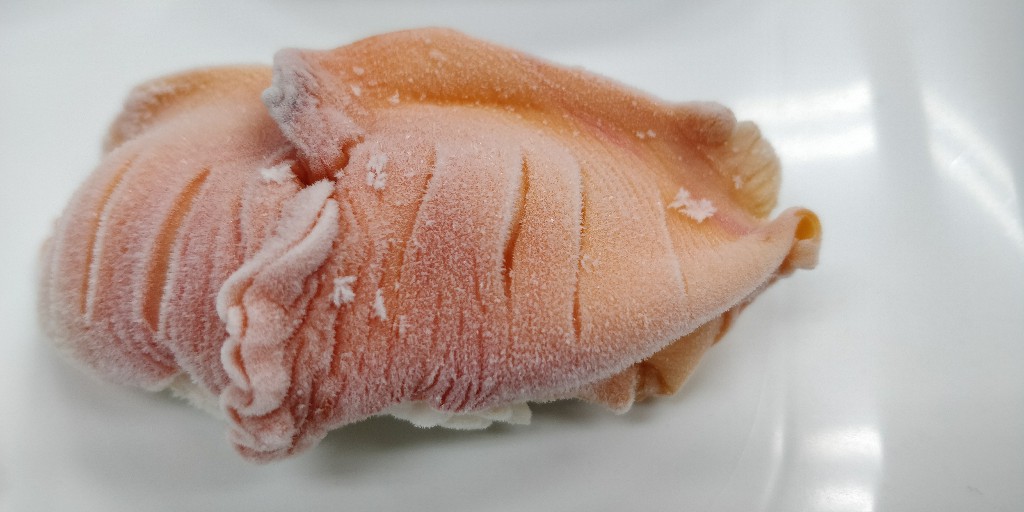 Another common misconception that is prevalent with sushi is the idea that frozen sushi is in some way of a lower quality from fresh sushi. This is however incorrect as the quality of sushi or fish in general depends upon the process of freezing. Frozen sushi is no exception to this rule.
If the sushi in question is fresh sushi and it is frozen using a flash freezer with the right technology, there is no noticeable change in texture, quality or taste. In fact, in tests conducted by our Flash Freeze Team at Tokyo, we found that frozen sushi made using our Artlock Freezers, when defrosted and thawed retained better texture, held together more firmly and overall tasted better than their fresh counterparts from the same batch. The quality of the rice in the frozen sushi was also superb, with each individual grain of rice easily noticeable. More importantly, the rice in the frozen sushi held together very well, even after defrosting.
Frozen Sushi Vs Fresh Sushi – Texture and Quality
One of the most important factors to consider when freezing or preserving any product is its texture. If the quality of the sushi when defrosted does not live up to comparable levels to its fresh counterparts, it is not a venture worth pursuing.
When it comes to regular freezing, this quality is not possible to maintain and the change in texture and taste is easily noticeable. This is where Flash Freezers step in.
Flash Freezing : Frozen Sushi Vs Fresh Sushi –
We have conducted our own tests with the help of our Freezer and Cuisine Specialists in Tokyo to bring about a harmonious blend to bridge the gap between safety, taste and quality when it comes to sushi and sea food.
For the purposes of this test, we utilized a wide range of tests with various freezers. We found that the best results were achieved when using the Flash Freezer.
There are various factors that affect the quality of the final product. One of the most important factors is drip loss and cell wall preservation.
Drip Loss : How Frozen Sushi fares in terms of Drip Loss –
Before we begin, let us take this opportunity to explain to you the process by which our flash freezers use the most advanced Japanese technology to ensure the highest quality frozen products.
There is a common misconception when it comes to the concept of freezing. It is often thought that the lower the temperature, the better the quality of the frozen product. In actuality however, there is a certain freezing threshold that affects the quality of frozen goods more than any other factor. This threshold is the ice crystal forming threshold. It is during this stage that the cells within the product undergo crystallization. The longer food reminds within this threshold, the more likely it is for the cells within the food to be damaged.
Our freezers ensure that food passes this crucial stage and bypasses the threshold as fast as possible to as to minimize cellular degradation as much as possible. Doing so, leads to preservation of cellular integrity while achieving minimal loss in texture, quality and taste as well as helps reduce drip loss and maintain product weight of the frozen sushi.
Drip Loss is the process by which food loses its texture and internal moisture upon defrosting. Often, when regular or inefficient freezers are used to freeze food, there is substantial internal damage to the cellular structure of the product. This causes the food to lose its weight and texture in the form of drip loss. This is a major issue for a lot of businesses because this leads to massive loss of inventory and reduction in product quality.
However, through the process of Flash Freezing, we are not only able to prevent drip loss but also minimize cell wall degradation. This helps us reach the goal we had set out to accomplish; we ensure the safety of the frozen sushi while still maintaining its quality, texture and taste.
Frozen Sushi : Is the safety worth it?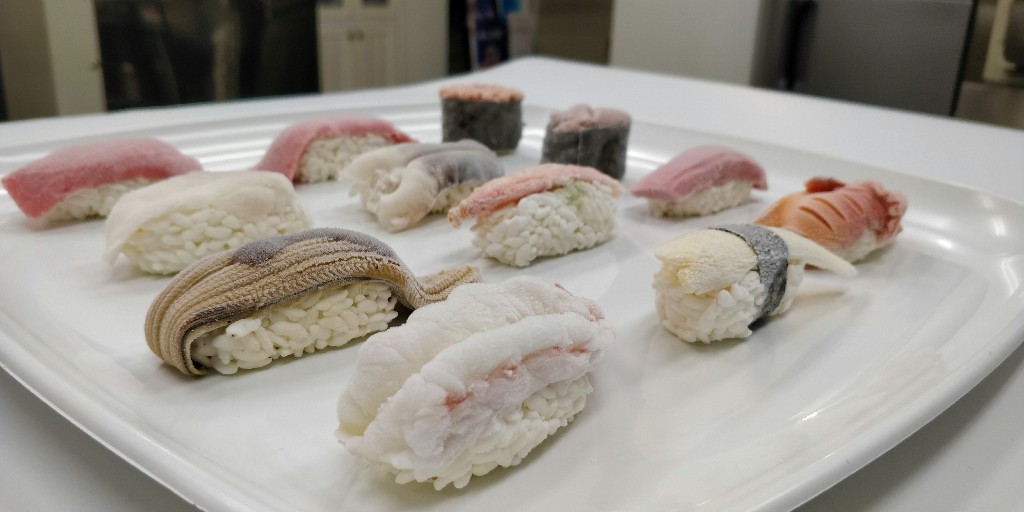 Many of the proponents for Fresh Sushi over Frozen Sushi bring up the argument that Frozen Sushi while safer does not offer the same experience as its fresh counterpart.
While this may hold true for your usual run of the mill freezers, our Flash Freezers ensure that sushi is of the highest quality even after being frozen. The frozen sushi that is prepared using our Blast Freezers has been tested by staff all over Japan as well as international clients, all of whom have exclaimed at its ability to maintain quality and flavor above all else and still meet the safety standards necessary to ensure a risk free yet delicious experience.
Marketing Boost : How having Frozen Sushi can help your business –
With every passing day, the demands and quality standards expected by customers rises exponentially. In order to stay ahead of the competition in the market, businesses need technology that sets them apart from the rest. Our Blast Freezers can help your business market healthy, fresh and flavorful seafood and sushi that not only matches the safety standards but excels in all aspects. Several of our clients have been able to take their business model strides ahead of the competition by incorporating our technology into their production.
Starting your own Sushi Business :
Whether you are a rising entrepreneur or have a new business idea in mind, or even have an existing business, we can assist you in starting your very own sushi business with our line of sushi machines. Feel free to browse our sushi machine listing to view our wide range of premium sushi machines made in cooperation with some of the finest sushi chefs in Japan. We also provide on on one consultation services for those looking to understand the process more and order in bulk; do not hesitate to drop by our Contact Page.

Frozen Sushi : Drawing Conclusions –
If you would like to be part of the select few and want to make a noticeable impact in the field of your business, then look no further than our line of premium  blast freezers. Our services boast the best freezing technology Japan has to offer. Please do feel free to purchase our  Freezers to give your business and investment the boost it needs to push itself to the top of the market and show your customers what sets you apart. You can reach out to us via the Blue Mail Toggle or by visiting our contact page.