Freezing Mangoes | Getting The Best Results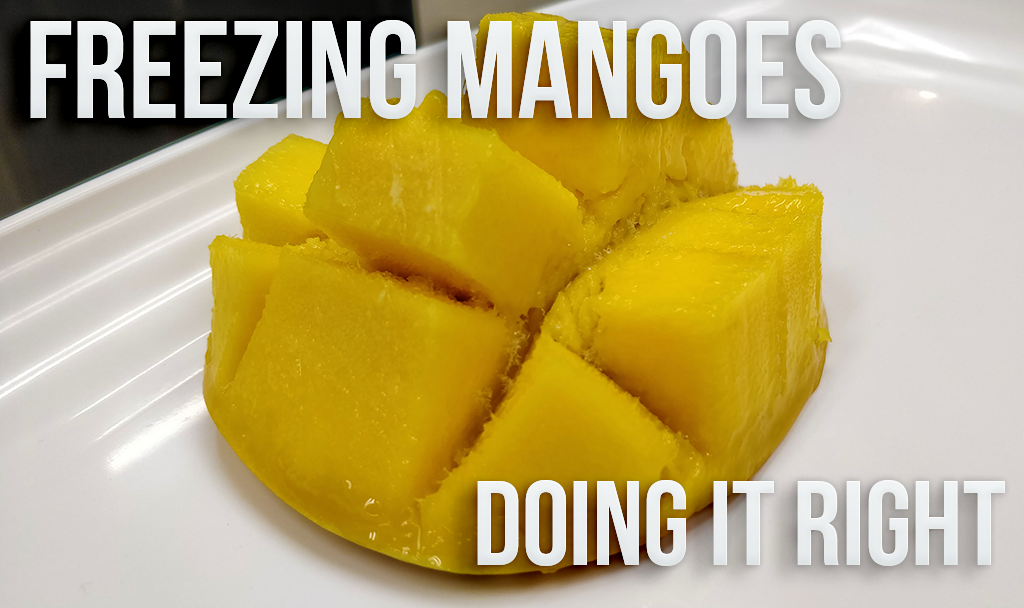 The need for Freezing Mangoes :
Mangoes are tropical fruits that are extremely popular in the summer. Their delicious sweet taste have earned them the title of "The King of Fruits". Due to the popularity of mangoes worldwide however, there is a constant year long demand for the fruit. Because of this, a lot of businesses and enterprises are looking into technology for freezing mangoes longer so as to make them available all year round.
The Underlying Issues with Freezing Mangoes :
Mangoes in general have a shelf life of a few days. With basic freezing, it is possible to maintain it for a few more days but after that, quality begins to degrade. Due to this, a lot of suppliers are considering specialized freezing technology to enable them to maintain their frozen mangoes for long periods of time.
Freezing Mangoes: How it is usually done :
When it comes to freezing mangoes, it is important to consider the fact that crystallization is important. Any product that is frozen within a freezer has to undergo a process of ice crystallization. However, the process by which the ice crystals are created, as well as the size of the ice crystals formed greatly affect product quality. Most freezers freeze mangoes to extremely low temperatures within a specific period of time. This causes the ice crystals that are formed to be large and in turn cause damage to the internal structure of the cells.
Freezing Mangoes: How it should be done :
Our specialists at Flash Freeze have performed multiple tests involving freezing mangoes and a variety of other fruits and products. Based on our research, we have come up with the most efficient method for freezing mangoes.
We have tested the best mangoes available to ensure that the test results can provide the necessary information to make proper judgement in terms of what method is best suited for freezing mangoes. The freezing method used by our Flash Freezers can be used to make frozen mango chunks, mango slices, mango juice, and more.
Keeping in mind the crucial ice crystal formation zone, we have developed freezers that are capable of rapidly freezing a product. This ensures that when freezing, the mango passes this ice crystal formation zone extremely fast. This ensures extremely fine crystals being formed which in turn minimize product deterioration and damage. Due to the delicate nature and texture of mangoes, special attention has to be paid when freezing mangoes.
Combating Drip Loss: Freezing Mangoes :
Drip loss is the process by which products lose their weight and texture in the form of fluid loss upon defrosting. Our flash freezers minimize drip loss by ensuring the integrity of the food cells are maintained at all times. This ensures that the frozen mangoes maintain their quality, texture and taste
Freezing Mangoes followed by Defrosting :
Defrosting Frozen mangoes is a difficult task because of the high water content of the fruit. As such, a lot of freezers fail to deliver the best quality due to their insufficient freezing ability. Cell membrane integrity is not maintained and sufficient amounts of drip loss occurrence is common with most freezers. Upon defrosting the frozen mangoes with regular freezers, cell degradation is clearly visible.
However, our range of Flash Freezers are able to avoid this by preserving the integrity of the cell walls.This ensures minimal drip loss and the highest product quality even when freezing mangoes that are extremely susceptible to freezer burn and cell degradation.
Freezing Mangoes: The Difference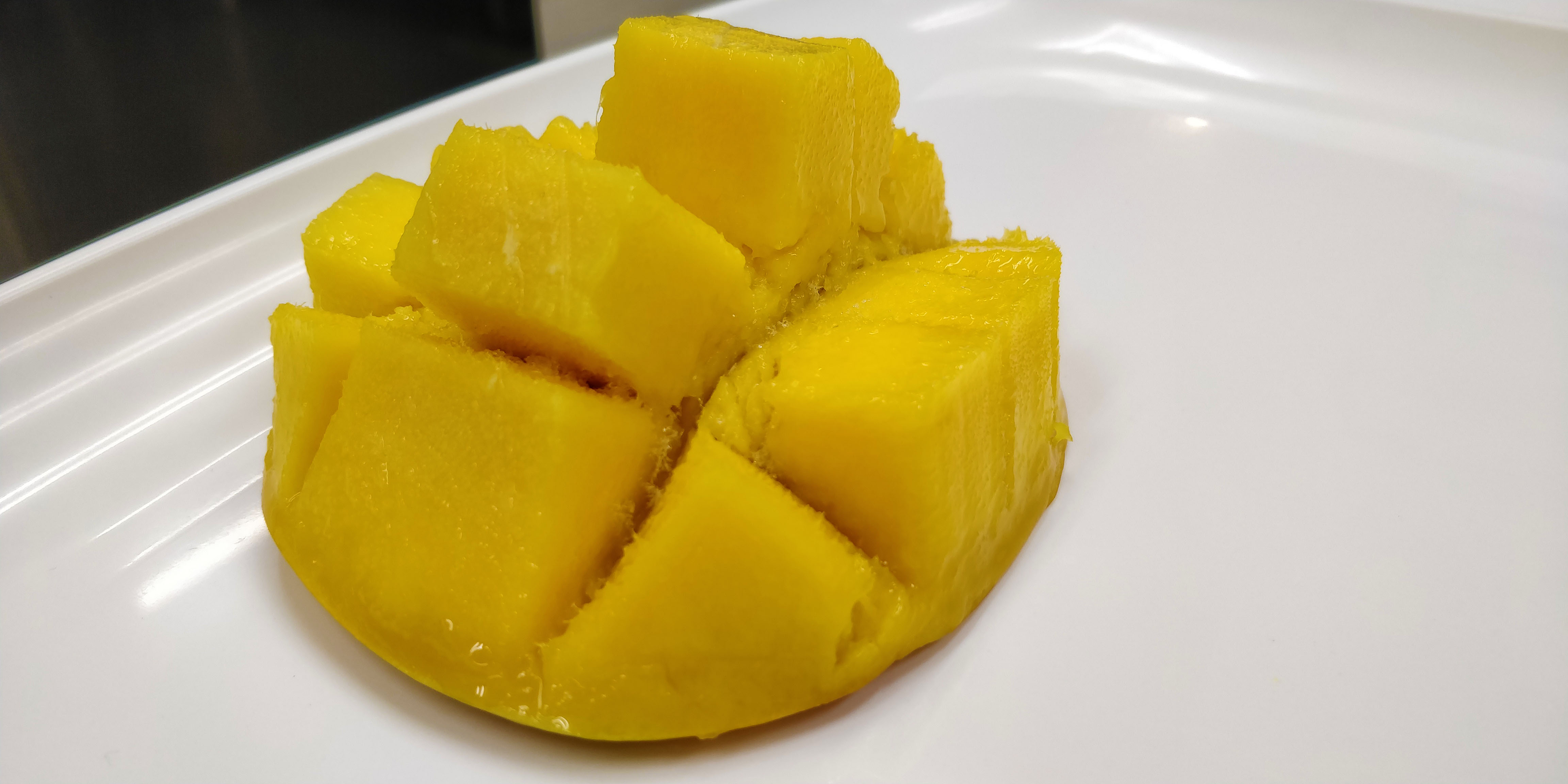 We can now take a look at the freshly frozen mango after defrosting. The high quality result is evident, with barely any drip loss to speak of as well maintenance of texture, color, taste and flavor.
When it comes to high quality freezing, our specialized range of  Flash Freezers are unbeatable.
Our Flash Freezer Products
We here at Flash Freeze have our own line of specialized Flash Freezers capable of top of the line performance with the best quality the industry has to offer.
Flash Freezing using our exclusive Blast Freezing Line :
If you are in the market for a specialized blast freezer or blast chiller line that is specially designed with various applications and price points in mind, then look no further than the exclusive Blast Freezing Line from Flash Freeze.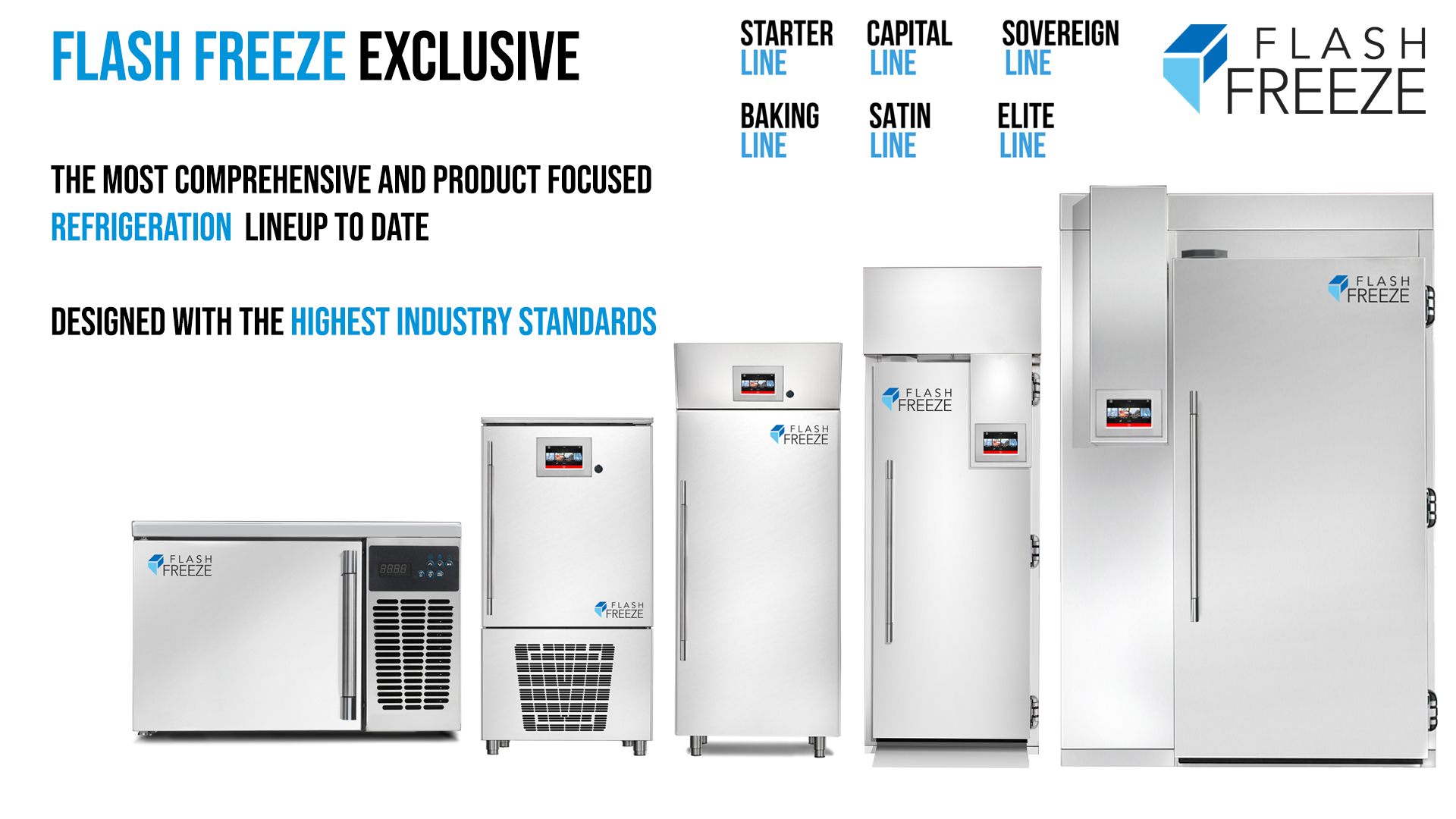 Our Exclusive Blast Freezing Line comes with machines that are designed specifically to excel at handling certain products. The Flash Freeze Exclusive Line Includes :
Starter Line :
Simplistic, Functional and Economic. The Starter Line is the perfect choice to help you hit the ground running with developing your business.
Capital Line :
The Capital Line is a specialized line designed specifically for gastronomy, pastry and ice cream. Each unit comes with simple and intuitive controls complete with HACCP functions.
Sovereign Line :
The Sovereign Line is the perfect choice if you are looking to freeze larger quantities of inventory in short periods of time.
Baking Line :
The Baking Line is the premier line for all your baked goods and products. From yeast blocks to storage, awakening, proving and maintenance, this is definitely a go to unit for all your baked freezing needs.
Satin Line :
The Satin Line excels at temperature and humidity control making its accuracy and reliability one of the highest in the market. These features make it an ideal choice for chocolates and other sweet and delicate products.
Elite Line :
The Elite Line is our most advanced blast chiller and blast freezer line. It features a wide variety of multi-functional machines that are capable of freezing an extremely wide range of products, ranging from meats to pastries to breads and more!
Are Flash Freezers Worth It for Freezing Mangoes?
At the end of the day, as a business owner, whether you are looking for a machine for freezing mangoes, or for any other product, you have to decide what is right for your business. Getting a high end freezer like our flash freezer should be thought of as a long term investment for the production of your frozen mangoes. We only offer quality flash freezers that are specifically designed to meet increase demands in freezing and food production in a growing company. Whether you intend to expand just domestically or globally, with not just freezing mangoes but also a range of other fruits and produce, we have got you covered.
If you are interested in testing out our Flash Freezers for yourself, you can test all of the Flash Freezers at our showroom. Our partners have over 15 years of experience and would be more than happy to help you with all your needs, whether that would be equipment for freezing mangoes or other food products, we provide all around consultation just for you.
You are also more than welcome to ask us any questions you might have about our flash freezers via the blue mail toggle or you can get in touch with us directly at [email protected]. Please do not hesitate to ask us any questions regarding freezer preservation, freezing technology, or anything freezer related. We would be more than happy to help you find the right freezer for your business.