Flash Freeze Test Results !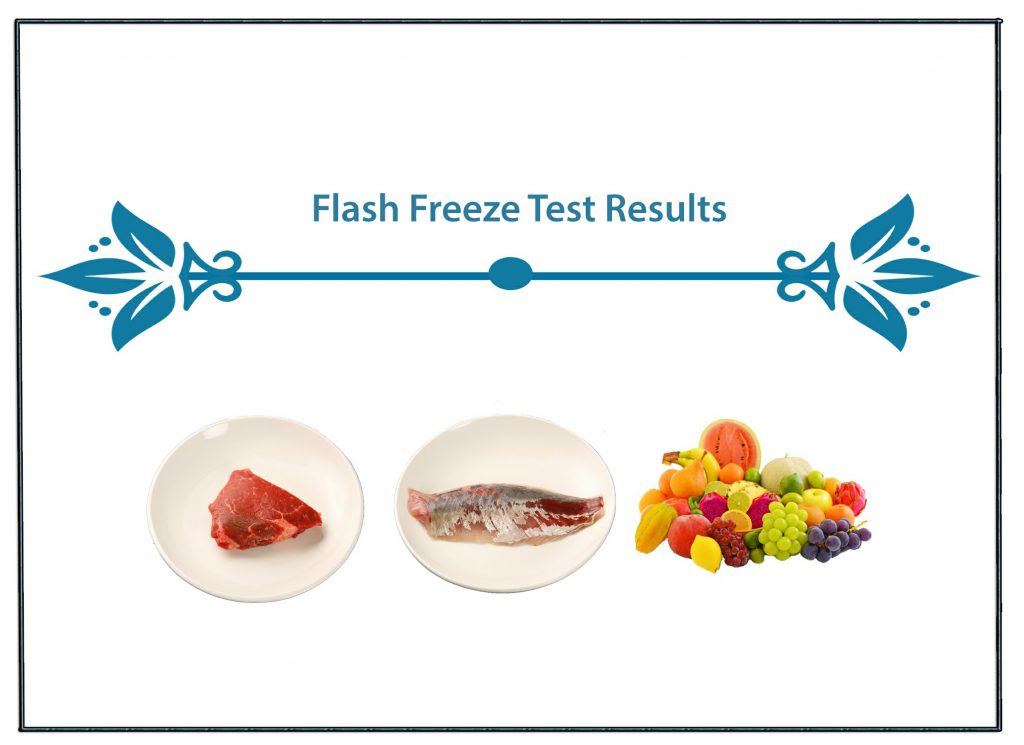 Flash Freezing process at work
Before we look at our flash freeze test let's first look at what are some of our flash freezers and their features. Flash freezers are designed to not only increase freezing speeds, but they were also made specifically to make sure the contents that are frozen keep their original freshness, flavor, and texture.
This is done via the freezers special features that are implemented in all of our flash freezers. Our Flash Freezers have been rigorously tested by freezing various food or ingredients.
All of our flash freezers were used to freeze test various variations of fruits, vegetable, meat, creams, breads, and seafood products used in all sections in the food industry. We wanted to make sure that the freezers we present to our clients are able to completely freeze, yet be able to maintain freshness throughout the freezing process.
After various tests and trial an error, our partners, Daybreak, were able to collaborate with famous freezer manufacturers and make the best industrial freezers with flash freeze capabilities! These flash freezers allow professional business owners that are in charge in making sure their business are able to grow without affecting their products overall quality. Our flash freeze equipment and freezers are able to increase their product's longevity and storage period. Now, let's look at some flash freeze tests that were conducted using our flash freezers.
Flash freeze Oranges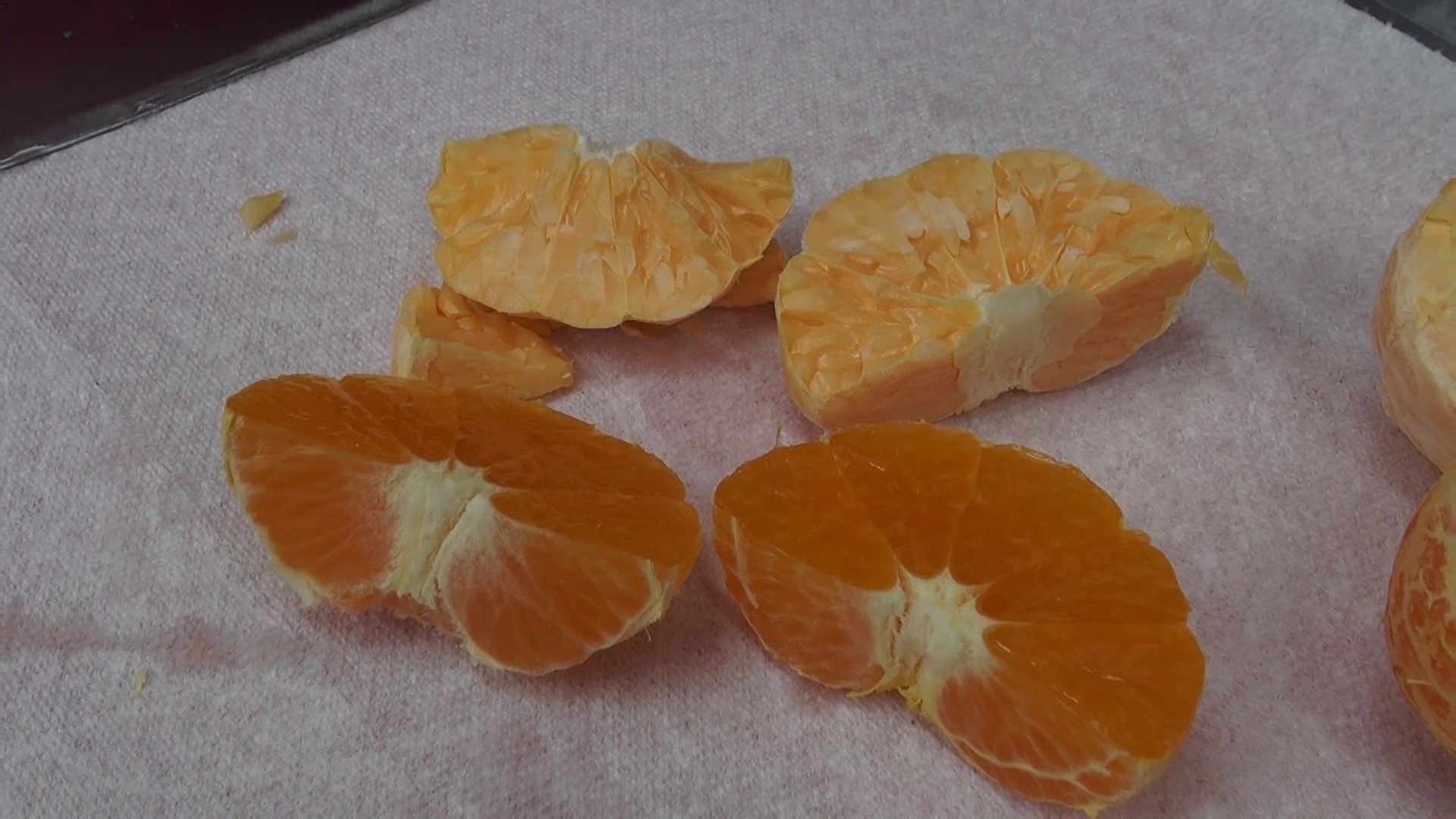 Let's look at our first freezing test of Oranges. Orange is a very sweet, and delicious fruit that is known as a fruit that is quite difficult to keep the original freshness of the Orange after it is frozen. But with our flash freezers we were able to maintain all of the freshness of the orange. In our freezing tests conducted on our liquid based flash freeze machine.
The images below showcase the difference on how the fruit were affected from the originals. The end result of the frozen oranges turned out well with juices and texture maintained while still being completely frozen.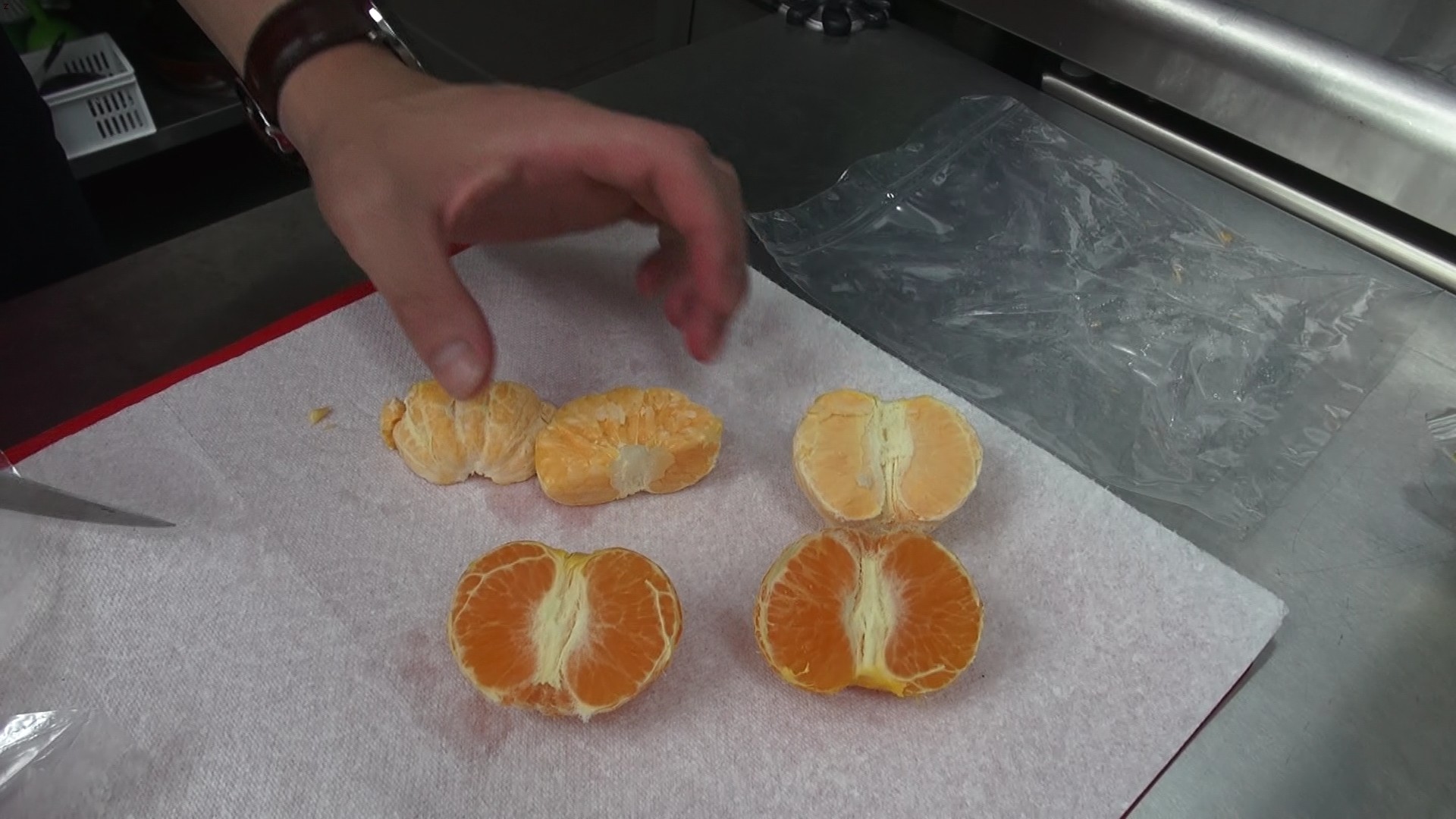 Due to the high moisture ratio of orange are difficult to freeze without losing both texture and moisture, but with our flash freeze machines we were able to reach a freezing level where the oranges were completely frozen, but were able to maintain their original flavor, texture, and overall freshness!
Next, let's look at how our flash freeze technology handles seafood products. 
Flash Freeze fishes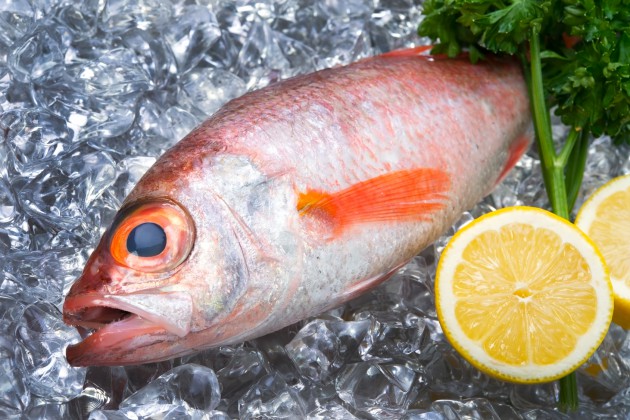 Next let's look at the results of some fish types being frozen with our flash freezers. Fish and seafood products have high levels of moisture, and most freezers in the market today have a hard time maintaining the freshness of the inner contents due to the water levels as well as the soft texture.
These elements make it difficult to freeze the fish without negatively being affected by the cold fronts that are found in regular rapid freezing. 

As you can see above, while using regular rapid freezing methods will increase speed of your production, it will come at the cost of your products overall quality and an increase in drip loss. Providing low quality products to your customers will decrease your base and affect your business in a negative way. To avoid lowering your products quality, but still be able to increase freezing speed, our rapid flash freezing machines will ensure your products will constantly be frozen at rapid speeds while still maintaining the high quality you want your clients to see out of your seafood products.
Now, let's see how our flash freeze technology affects meat products.  
Flash Freeze Meat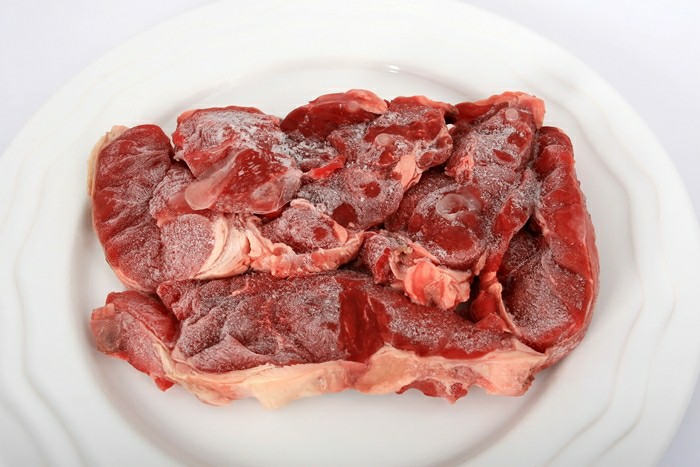 Meats quality can go from great to low quality very, quick, that is why when managing meat and freezing it, choosing the right freezer for your meat business is one of the most important equipment chooses that a professional will make for their meat business.
When freezing meat, a professional business owner must make sure that the meat is frozen enough to be able to store it but make sure the freshness of the product is maintained throughout the freezing, storage, and thawing process. If you are starting a meat based business or you are in the frozen meat business and you are looking for the perfect flash freeze machine, then our flash freezers are perfect for you and your business.
Overview
Overall, We just wanted to show you sample flash freeze tests we conduct on a daily bases and give you a taste of what our freezers are able to do for your business. We do have various models available, from our tunnel type freezers, spiral freezer type, slim compact type, liquid type, and electrical type freezers. Each with their own unique benefits, but all of our freezers have the core feature of being able to decrease the drip loss of contents that are frozen, thereby maintaining the contents original flavor, texture and moisture.
If you are interested in advancing your freezing process and want to have your frozen products to maintain its original freshness, flavor, and texture, please feel freeze to contact us at any time via our blue mail toggle, our main contact page, or you are more than welcome to contact us directly via our email address,  
[ [email protected] ] .