Blast Freezer for Ice Cream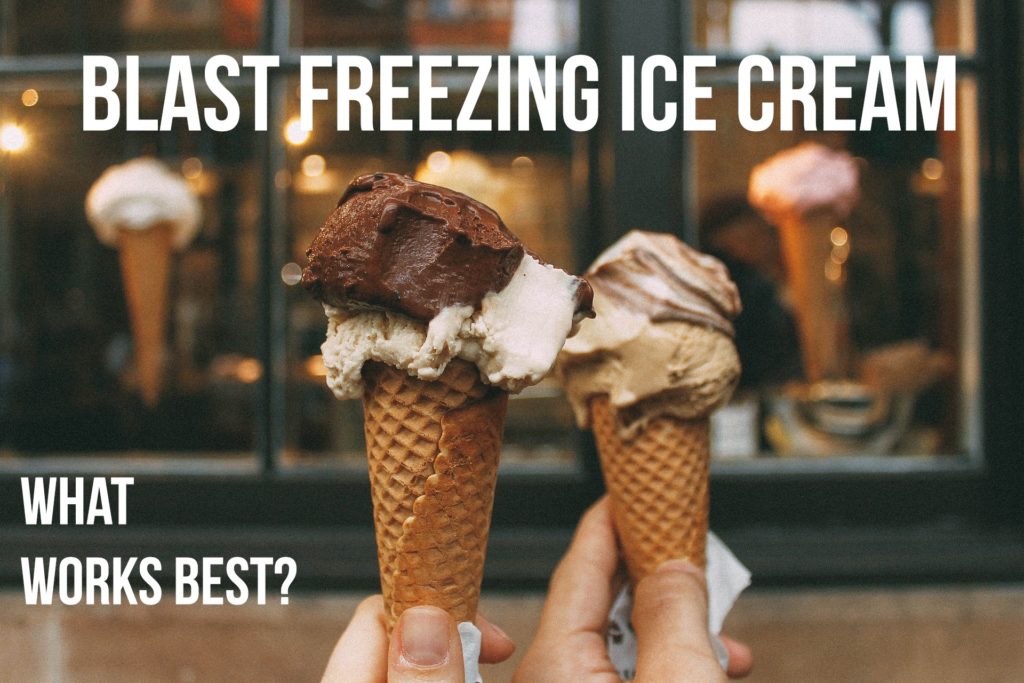 When it comes to ice cream, we all have our favorites. Growing up, we all had our favorites when it came to different brands. However, what is it that sets certain brands apart from others?
Was it the quality of the milk or the ingredients? Or was it the way in which it was frozen?
For the average person, there is not much consideration given to the process of freezing ice cream. However, if you are someone who is looking to start a business with ice cream as your main product, or just expand on the current line, it is of paramount importance that you invest into a freezer that's capable of freezing your ice cream with the highest possible industry standards.
What makes for a great ice cream?
So what is it that makes for great ice cream? Is it the texture or the creaminess, is it the natural ingredients, is it the light airy feeling that you get as you bite into it?
The truth is all of these components are necessary in order to create an ice cream that leaves a lasting impression on the customer. Today, we're going to take a look at the process involved in making absolutely delicious ice cream and how you can incorporate this into your own business.
Making Ice Cream Delicious :
to make ice cream delicious, the creaminess of the ice cream has to be preserved. this creaminess depends upon the presence of tiny air bubbles and ice crystals. Just like with cake, these micro air bubbles add a lot of buoyancy And softness and bounciness to the cream. Without it ice cream falls flat and regardless of the ingredients used, often fails to impress. To maintain these ice crystals, the ice cream must be immediately shock frozen after the process of whisking. By doing this, we ensure that the micro air bubbles and ice crystals are neatly incorporated into the structure of the ice cream, creating a product that is both soft and creamy and deliciously addictive.
Blast Freezing Ice Cream :
 If you are choosing to make ice cream, selecting an appropriate blast freezer for ice cream is one of the most important steps in the planning process. A good blast freezer for ice cream will not only ensure efficient and proper freezing each and every time but also give you the confidence to know that your ice cream is great 2 have the perfect consistency , texture and bounciness to set it apart from the rest of the competition. Blast freezers for ice cream have been around for awhile. In which case, how do you know which blast freezer is the best choice for making your ice cream?
To answer that question, let us first consider the additional features that a blast freezer needs to have in order to not only create delicious ice cream but also allow for the flexibility to incorporate the freshest ingredients with the least amount of preservatives or additives .
The benefits of using Blast Freezers for Ice Cream :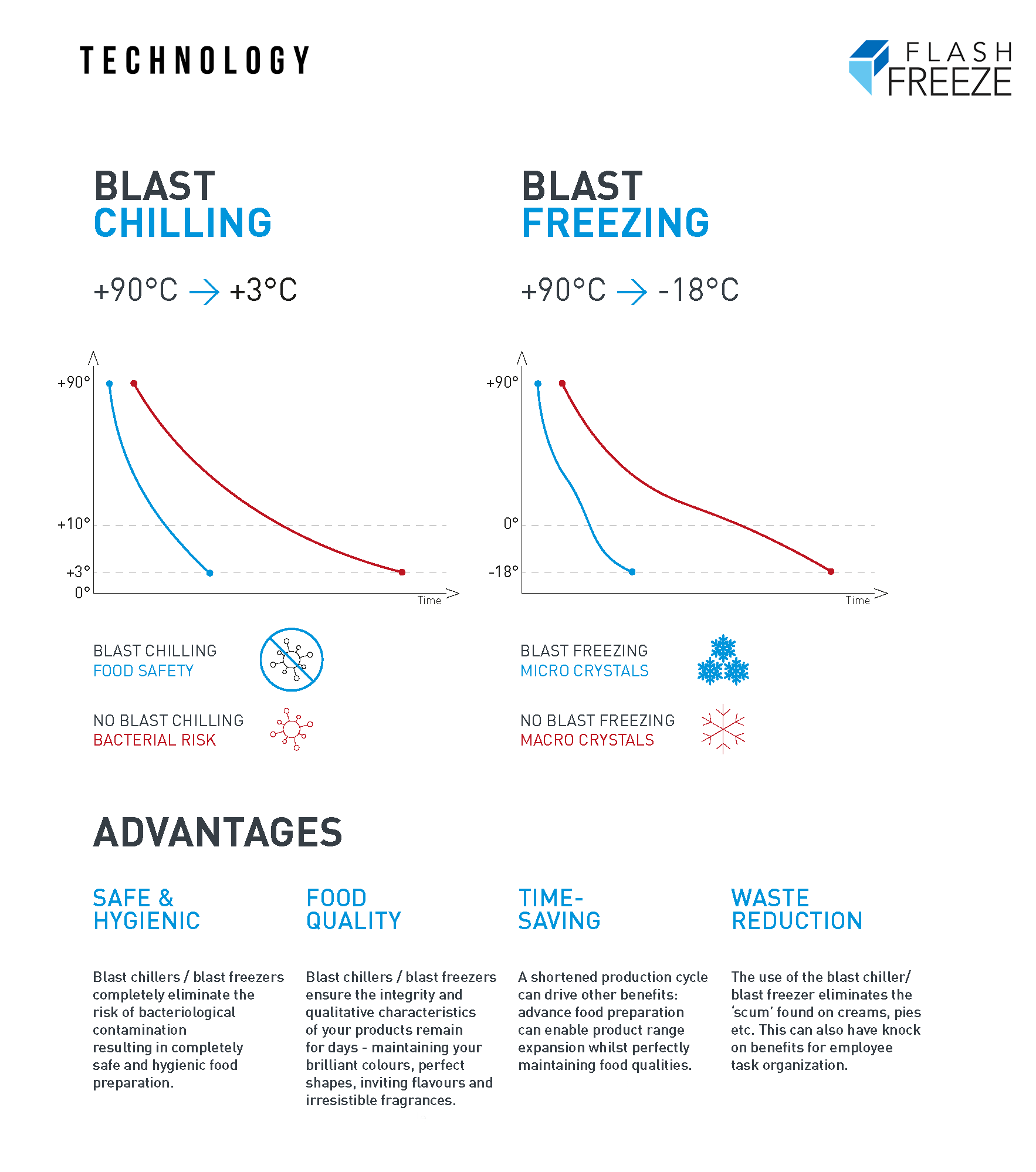 Blast freezers offer a wide range of benefits for a plethora of various products. However, they do a lot more than that when it comes to ice cream. Ice cream is by nature, delicate. And choosing to make ice cream in a freezer that is not specifically designed to handle the ice cream with the utmost care is going to have consequences on the finished product.
Let's take a look at some of the benefits one can hope to have when using a blast freezer for ice cream :
Using a blast freezer for ice cream lets you use a lot more natural ingredients. Ingredients such as berries and fruits often go runny or breakdown in texture when frozen in regular freezers. Using the blast freezer for your ice cream would allow you to be a lot more flexible with the type of ingredients that you use in your ice cream opening up vast possibilities for mixing and matching flavor profiles.
A blast freezer for ice cream ensures efficient, fast and reliable freezing while also ensuring that the softness , bounciness and creaminess of the product is maintained each and every time.
Being able to use a lot more natural ingredients with a blast freezer for ice cream allows you to market the product as a much healthier alternative to conventional ice cream.
Another benefit that comes with using a blast freezer for ice cream is that you can minimize the use of added preservatives or flavor enhancers as well as thickening agents.
Using a blast freezer for your ice cream also allows you to minimize the use of artificial sweeteners and coloring agents as the flavor of the milk , sugar as well as the texture and color of the natural ingredients are maintained and enhanced by the advanced freezing techniques that blast freezers are known for.
Purchasing your own blast freezer for ice cream :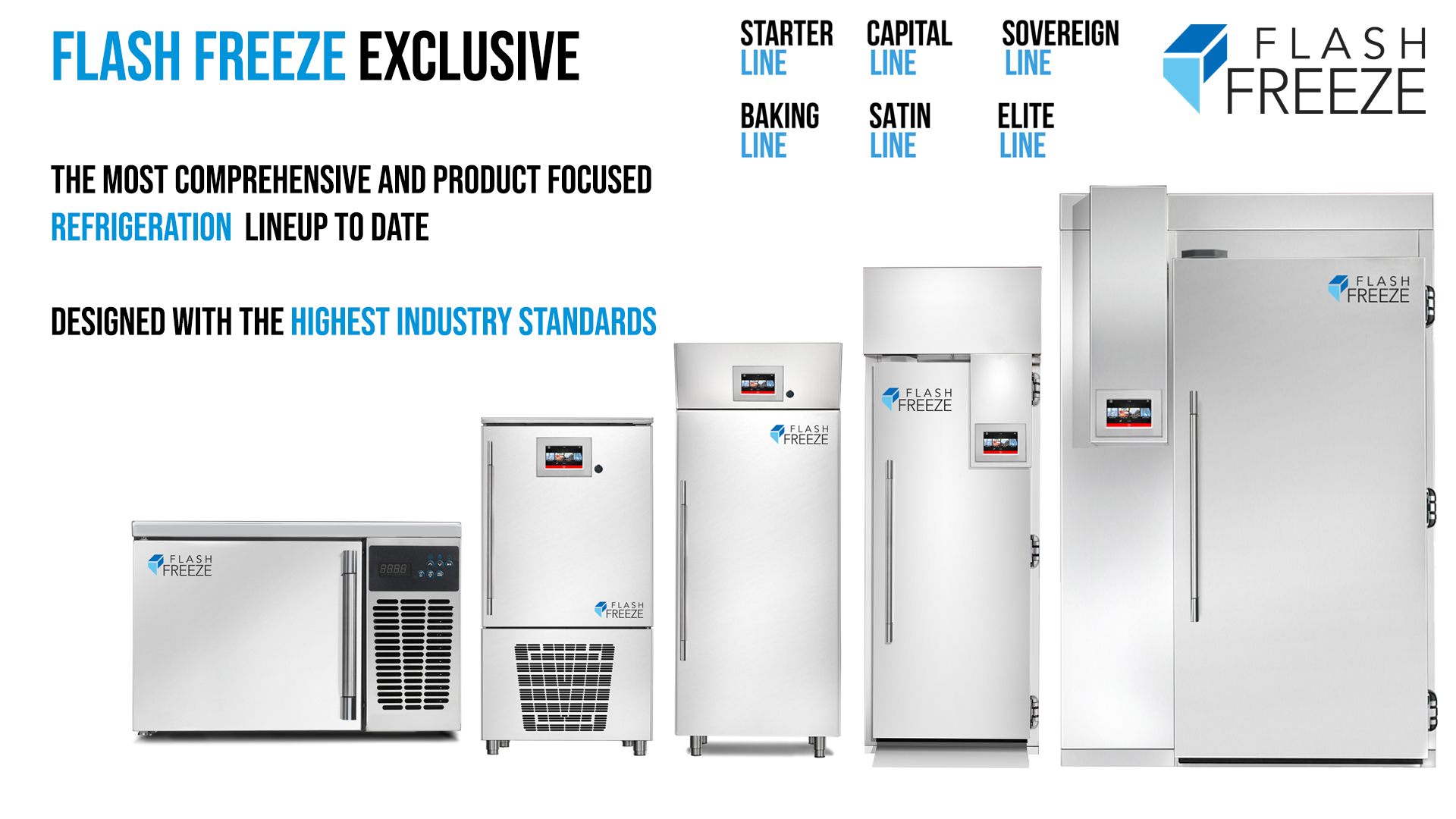 If you would like to purchase your own specialized blast freezer, specifically designed for freezing ice cream, chocolate and fruits, then look no further than Flash Freeze. At Flash Freeze, We pride ourselves in our ability to help our customers find the perfect machine that suits their needs. We cater to a global clientele and have had over 15 years of experience in development research and fine tuning. Our Flash Freeze Exclusive Freezer Line Up is a great choice if you are looking to start up or expand on an already existing ice cream venture. We also have fantastic Ultra-Low temperature Storage Freezers that boast cooling temperatures of up to -85 Degrees Celsius [-121 Degrees Fahrenheit].
If you would like to find your own blast freezer for making ice cream, then please do not hesitate to reach out to us. Our team of flash freezer specialists are always on standby and happy to assist you and help your business reach its maximum potential.
Please feel free to reach out to us using the Contact Page so that we may set up a one on one conference call via WhatsApp, Skype or discord with one of our specialists.