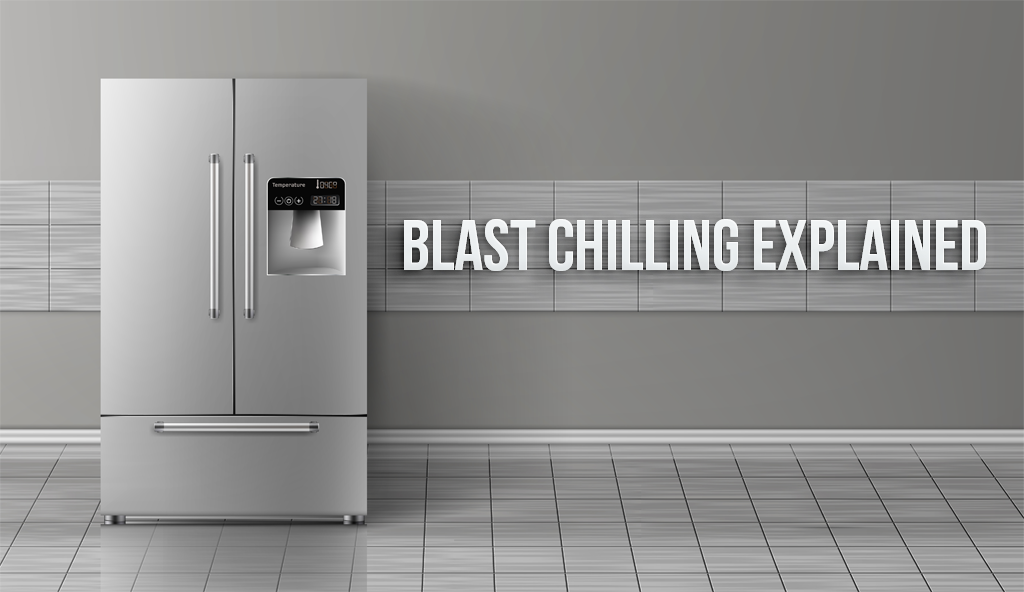 What is a Blast Chiller?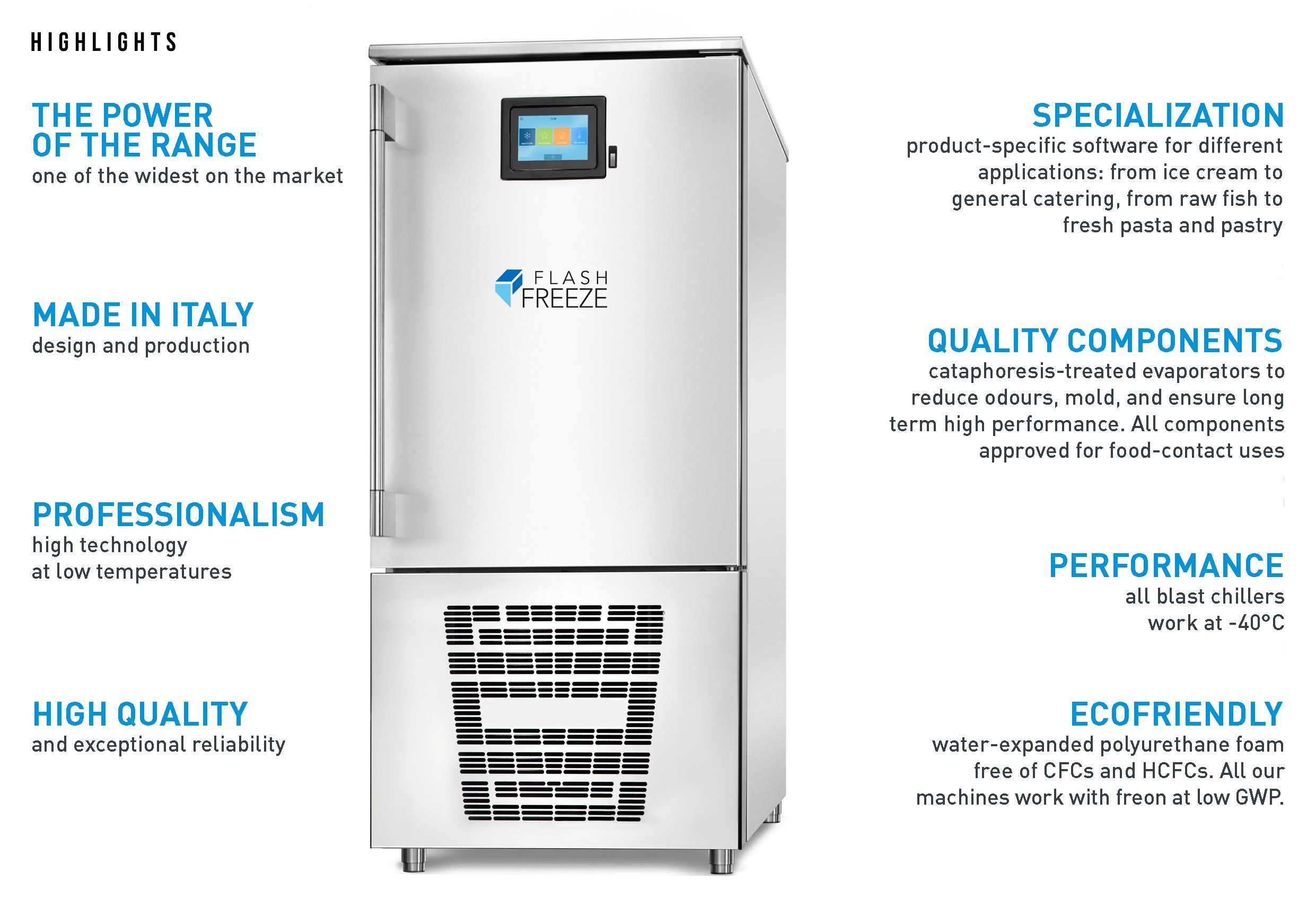 In the food and production industry, a blast chiller is a rapid refrigeration device that is used to chill produce and various food products in a short period of time. Most blast chillers in the market are optimized to chill high temperature products ranging from 40 C ~ 80 C to about 5 C Degrees. This allows the product to maintain most of it's original texture, moisture and flavor without the need to freeze it, enabling the product to be sold as is without having to go through the defrosting process. This enables better maintenance of texture, flavor, taste and color. 
For businesses that are looking to store their product for a short time periods, a blast chiller is great choice. It is important to remember however that a blast chiller is after all, a chiller. Not a freezer. As such, it cannot achieve the temperatures that are possible using flash freezers or blast freezers. In addition to this, products frozen using a blast chiller can only be maintained for a short period of time. As such, the usage of a blast chiller is situational and depends heavily upon the product that is being frozen.
The Process of Blast Chilling
When it comes to commercial chillers, it is important to consider not just the amount you wish to freeze but also the time frame in which to freeze the product. Because of this, it is important to first and foremost evaluate the initial investment in purchasing a blast chiller for your business.
The most common application of Blast Chillers is restaurants and super markets. The chillers at these locations usually focus on keeping produce at the optimal temperature for sale within the time period of a month or so. As such, the temperature required for such short term storage is much lower than say a blast freezer. In such circumstances, the products that are chosen are ones that are capable of being stored for short periods of time. Due to this, blast chillers focus on reducing the temperatures of products down to -10 C on average.
Long Term Freezing : Blast Freezing
If a long term solution is what you are looking for then blast freezing is the perfect option for you. A blast freezer is a device that is in principle similar to a blast chiller. However, the main difference is in the operational size as well as the temperature gradient. While a typical blast chiller can chill products up to -10 C, blast freezers are capable of reaching significantly lower temperatures and also rapidly freeze products. In addition to being able to reach extremely low temperatures, these freezers can also maintain the quality, texture and flavor of the product for a much longer period of time. Due to this, most businesses that wish to maintain inventory all year round usually invest in a blast freezer. 
There are many more features that make the Blast Freezer an excellent choice for a variety of businesses.  If you wish to know more about the Blast Freezer line, please do not hesitate to reach out and contact us.
Is Blast Chilling for you?
Prior to investing in a blast chiller, it is important to consider some key points. Factors such as storage time, type of product, fat and water content, average size of the product, minimum storage temperature, susceptibility to drip loss, production and quality are all important points to consider before you choose to purchase a blast chiller. The Freezer comes with a control panel that enables easy temperature control that allows it to double as both a blast freezer with blast chilling capabilities. This allows for much greater flexibility and can also provide plenty of room for expanding one's business to suit a wide variety of products regardless of their requirements or separate freezing thresholds. If you wish to take a look at the complete range of  Blast Freezers, please feel free to take a look at the product page or feel free to reach out to us via our Contact Us page.