Welcome to Flash Freeze. Here you can find the best in freezer technology to suit all your professional needs. Let us help you find the right flash freezer for your business.
Understanding Flash Freezing
We hand picked each and every flash freezer that we present to you. We rigorously test our Flash Freezers to tell you their longevity, speed, and overall build quality. As the only Freezer consultants in Japan, we can focus on finding the right freezer for your business. Contact us via our contact form or at

[email protected]

today.
Flash Freezing Test Results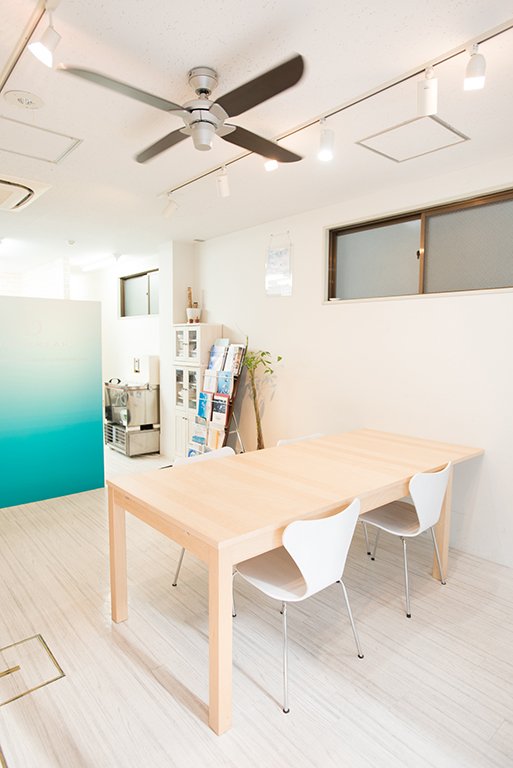 If you are interested in our Flash freezer Line up, we encourage you to come to our showroom and receive free consultation while you test all of our flash freezers when coming from outside of Japan (fees apply to Japanese residents). Our Showroom is home to our flash freezer specialist partner, Daybreak., LTD, they will be able to help you plan out shipping options, calculate utility costs, freezer installation,maintenance, and much more! Coming to the showroom is the only way for you to be able to test all of our freezers and see for yourself what our freezers can do.
We are currently taking reservations for our showroom located in the center of Tokyo. Make a reservation today to get an exclusive consultation with the real freezing professionals. Please contact us via the contact form or via [email protected] today to find the right freezer for your business!
Click here for a few words from one of the representatives/ Flash Freezer Specialist of the Mita based exhibition hall
"Greetings, I am a representative of the flash freezer exhibition hall, Day Break in Mita, Tokyo. Here, we showcase a variety of flash freezers to showcase different types of freezers and help our customers find the freezer that match their needs.
Because we take pride in the fact that majority of the food supply is freezable within an hour, it is possible to freeze, defrost and sample the products to evaluate which freezer works best with the food in less than 2 hours from the visitation. I hope to provide an opportunity for everyone to experience the "power of flash freeze" and that this visitation will be a valuable asset when considering the use of flash freezers.
We are currently overflowing with client requests and have been recently gaining much success. In order to be able to comply to the customer needs, our company plans to unite further and better serve everyone no matter where they may come from or language they speak we will do our best to make the process of visiting us and testing out our freezers as easy and accessible as possible.
Thank you."

Flash Freezer Specialist A word from a Flash Freezer Specialist
3D Flash Freezer is the fastest Blast Freezer in the market.With its fast freezing technology,foods and ingredients are kept fresh after being frozen with little loss of the frozen products original moisture,texture or flavor.Freezing cooked products is also possible.

Blast Chillers:A way to keep your products fresh for a short period of time via cooling instead of freezing food or ingredients. Can a business be sustainable only using a blast chiller?

Shock Freezers are able to freeze low temperature products at relative high speeds, but unlike flash freezers, shock freezers are not optimized to freeze items above room temperature. Are Shock Freezers the best option for your business? Find out here.

Here we are going to give you an in-depth look at the difference between current commercial freezers and our Flash Freezers and show how our Flash Freezers can help your business succeed.

Air Based Freezer VS Liquid Based Freezer
Air Based Freezer: Featuring our innovative 3D Freezer!

Our Most demanded air based Flash Freezer, "3D Freezer " is popular due to it's unique ability to freeze 360 degrees within the freezer in order to hit the content that is being frozen with cold fronts from all sides at the same time!

This innovative way of freezing products allows the contents to be frozen faster and safer. Not only does this method allow for shorter freezing time, but due to controlled cold fronts the ice crystallization of food cells is minimized, which protects the food's cell wall from being destroyed, thereby maintaining maximum flavor, original freshness, and texture.

If you want to test out our Flash Freeze line, please feel free to contact us via the contact form, showroom reservation section, or you are more than welcome to ask us about our Flash Freezers directly via [email protected].
For more on Air based freezers and a more in-depth look at our 3D Freezer's Flash Freezing Technology click the button below.

Liquid Freezer Featuring: ReJoice brine based Flash Freezing!

Flash freezing technology is at the fore-front as it is THE number one method to deep-freeze food to preserve its flavor, texture, and overall cell-structure as close to the original un-frozen state. Compared to slowly freezing food, Rejoice's liquid based flash freezer takes full advantage of the thermal conductivity of Alcohol Brine to freeze the contents in a matter of seconds.

In order to properly freeze food in a liquid based freezer it needs to be tightly sealed or vacuum packed before being submerged in the Brine Alcohol and Ethanol based liquid. The liquid in our flash freeze Rejoice Freezer is HARMLESS to human skin and it is safe to touch the liquid for a SHORT period of time.

If you are interested in learning more about our fastest flash freeze liquid based technology to keep products fresh after being frozen, please see the article about our liquid based flash freezer by clicking on the button below.
Liquid Freezer in Action: A One Minute Presentation.
Freezing meat can take anywhere from 30 minutes to an hour depending on which commercial freezer you are using. In this quick video you can see in real time just how fast our Re-Joice's Flash Freezers are! In just under a minute, the entire surface of the soy-sauce dipped eel is completely flash frozen! Our Re-Joice Flash Freezer is the fastest liquid based freezer in the market!
With it's advanced Flash Freezing technology, you can have the best commercial freezer in terms of speed, customization (different sizes available) and more importantly keep your products fresh and ready to use for a longer period of time!
Contact us at anytime via the contact form or directly at [email protected] and we would be more than happy to provide consultation for purchasing reservation. We will set up a personal consultation where you are free to test all of our flash freezers while you receive one on one guidance on how to implement a flash freezer to your business!