Ultra Low Temperature Tunnel Freezer Manufacturer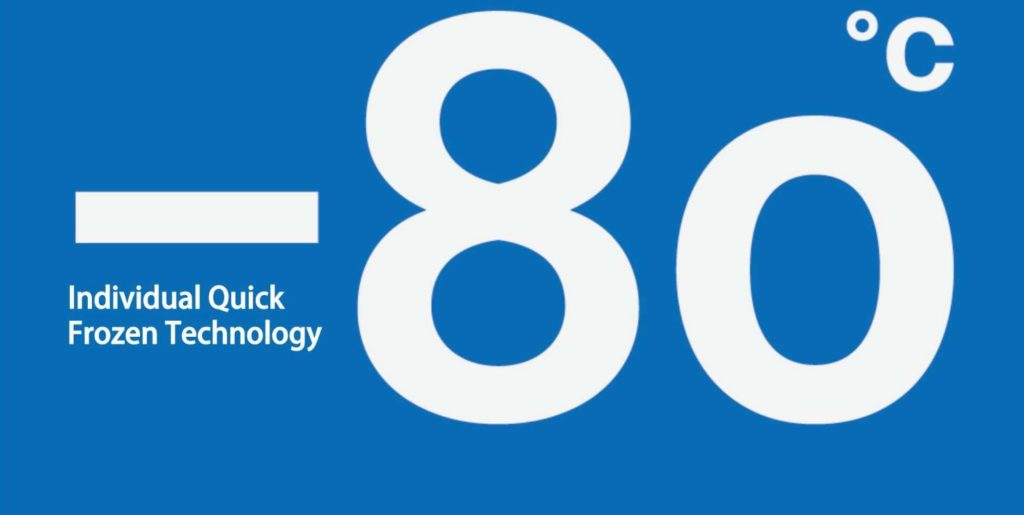 When it comes to tunnel freezing, we often look to IQF [Individual Quick Freezing]. However, tunnel freezers come in a wide range of varieties. From designs that tilt and shake two designs that's isolate the product in a closed environment as well as nitrogen based tunnel freezing. with so many choices, it can be quite a daunting task to find a tunnel freezer that is perfectly suitable for your business and its unique needs. today, we will be taking a look at the various kinds of tunnel freezers, what they do, how they function as well as look over ultra low temperature tunnel freezer manufacturers.
What is a Tunnel Freezer?
A Tunnel Freezer is a freezer dot has a continuously running conveyor belt. The food is placed at the inlet and it makes its way into the tunnel where it is rapidly frozen 2 ultra-low temperatures before coming out of the outlet. Tunnel freezers are often used in companies and businesses there are looking to expand to a much larger scale of operations. Some tunnel freezer manufacturers design tunnel freezers to be capable of isolating the product from the external environment thereby reducing its temperature under controlled conditions. other tunnel freezer manufacturers on the other hand sometimes create intricate systems that allow for the conveyor belt to transition seamlessly into other production equipment . So what kind of tunnel freezer do you need? Let's keep reading.
Development of Tunnel Freezer Manufacturers:
For decades, tunnel freezer manufacturers have been called for in large scale production lines. The air-based tunnel freezer manufacturer's base architecture remained, for the most part, unchanged. Introducing the product at the inlet and removing the frozen product at the end is still the main principle. Compared to standard batch type freezers, this approach enables companies to continue freezing for a long period of time with the use of less total labor in the process.
The technology they use inside the air based tunnel freezer is one of the key differences between tunnel freezer models and manufacturers. With special features, each tunnel freezer manufacturer has numerous variations available.
However, tunnel freezers are very huge, so we suggest that a company provide a large facility for the tunnel freezer to be built. You will need about 2 times the amount of room for a tunnel freezer as a batch type freezer with the same capacity as the inlet and outlet areas needs additional space for the product line.
Introducing the Ultra Low Temperature Tunnel Freezer Manufacturer :

The Ultra Low Temperature Tunnel Freezing Line from  is one of the best Tunnel Freezer Manufacturers in the market today. With competitive pricing, constant research and development and incredible flexibility and support, they are a go to choice when it comes to purchasing an efficient, cost effective and reliable ultra low temperature tunnel freezer manufacturer.
All of the tunnel freezers from San Wang can be customized precisely for your business and its own individual unique needs. San Wang specializes and IQF and ultra low temperature tunnel freezers.
Features of the Ultra Low Temperature Tunnel Freezer Manufacturer :
The Tunnel Freezers designed by San Wang, Ultra Low Temperature Tunnel Freezer Manufacturer come with a wide range of features.

Features of – 80 ℃ Ultra-Low Temperature Tunnel Type Rapid Freezing System Include:
Ultra-Low Temperature! Can reach – 80ºC!
Low Power consumption, energy saving
Uses High Quality Stainless Steel for easy cleaning
Customized models, lengths and features for various users
The SW Ultra Low Temperature Freezer is designed using the highest quality components in order to deliver the best in industrial refrigeration.  These features include but are not limited to :
Ice Crystal Nano Chemistry – The Ultra Low Temperature Freezer takes traditional IQF a step further by reducing the chemical bonds between ice particles, leading to further reduced ice crystal formation within cellular structure. This allows for safer freezing and minimal damage
German Made Cascade Design System for increased production at lower temperatures
304 Grade Stainless Steel providing unparalleled hygiene and safety standards
Components that are built to focus on Durability, Sustainability and Energy Efficiency.
Distribution :
Having revolutionized rapid freezing in Taiwan, we are now expanding into the international market and have already amassed a steadily growing Global Clientele.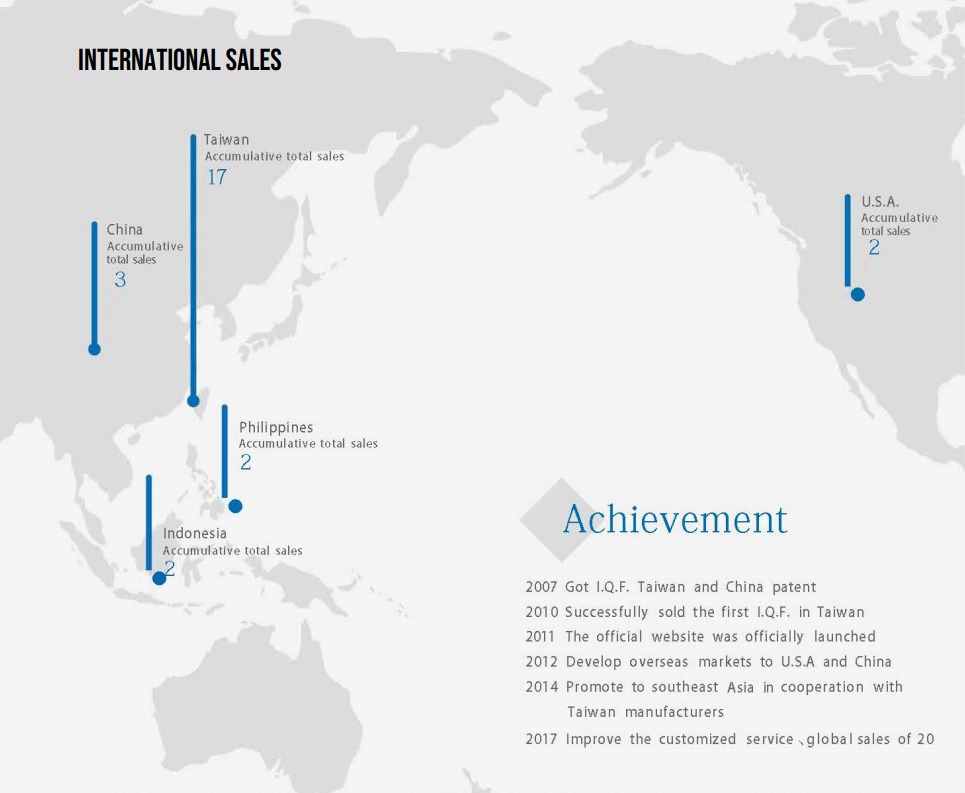 Liquid Nitrogen Quality Freezing at a Fraction of the Cost :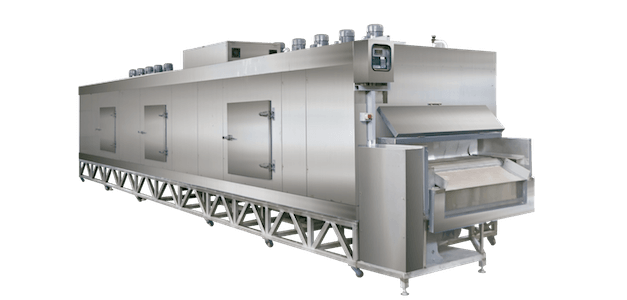 The Ultra Low Temperature Freezing Technology allows for rapid freezing with results comparable to liquid nitrogen freezing and temperatures as low as -80 Degrees Celsius at a fraction of the cost of a regular Liquid Nitrogen Freezer helps maintain the freshness of the product throughout the freezing process.
Commercial Benefits of using a Tunnel Freezer :
When we talk about Ultra Low Temperature Freezing, we are usually referring to temperatures within the range of -60 Degrees to -80 Degrees Celsius [-76 to -112 Degrees Fahrenheit] These are temperatures that are used to freeze products for long time storage as well as shipping and inventory management. The Ultra Low Temperature Freezing Technique allows us to minimize freezing time by rapidly freezing the product, improving product quality by reducing the size of the ice crystals that form during the ice crystal formation threshold [0 to -5 Degrees Celsius] in 30 minutes or less. Ultra Low Temperature Freezing offers benefits such as Minimal Drip Loss , Faster Freezing and Processing of Inventory as well as the Highest Freezing Quality, ensuring that the product always remains fresh.
Depending on the industry wherein the tunnel freezer is used, the industrial applications of tunnel freezers are numerous and varied. That being said, we can assume that the bulk of the use of  tunnel freezer manufacturers is seen in the food, production and manufacturing sector based on industrial data obtained from our own customers as well as extensive market research. The processing and distribution industries of fresh water and saltwater fish, packaged fruits and vegetables and a selection of meats use tunnel freezers to sustain inventory during the year, even in the off seasons.
Purchasing your own Ultra Low Temperature Tunnel Freezer :

At Flash Freeze, we place greater importance on an attitude of working together rather than just working for sales. This includes working closely with our customers to understand their exact criteria as well as what they need to best develop their business directly in terms of a tunnel freezer manufacturer. We create solutions by understanding our customers and their dreams, and by realizing that this is more than just a product for our clients. For one-on-one consultations or support on any concerns you might have about ultra-low temperature freezing, please do not hesitate to contact us. You may reach out to us via the Contact Us page and we will be happy to set up a one on one Skype/WhatsApp/Discord conference with you to help get you started!