Commercial Deep Freezer: The Basics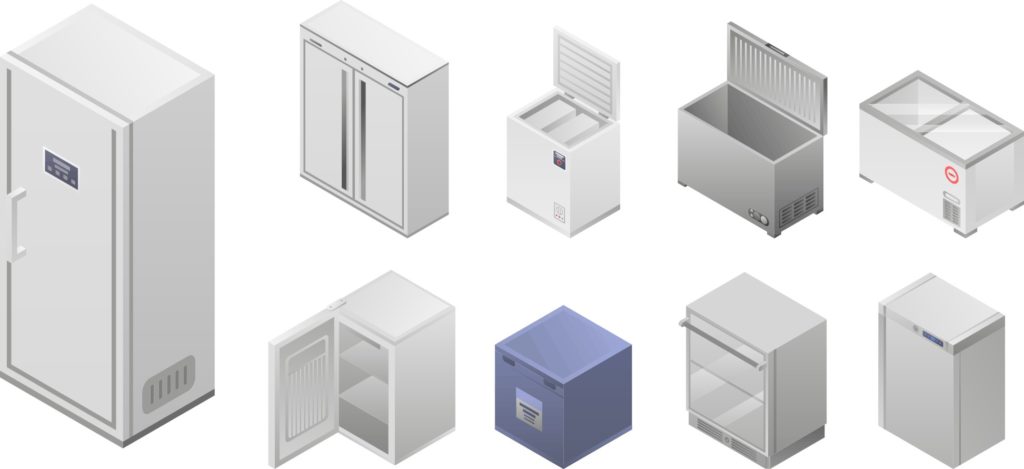 What is a commercial deep freezer?
Here is a question that you might be asking yourself as you open and starting reading this article ( a little 4th wall breaking). What is a deep freezer and why do I need one for my business?
Great question and I will try to answer that question in this article. Let's first look at what makes a freezer, well, a commercial deep freezer to be more exact.
A commercial deep freezer usually has a starting temperature of roughly -60C to -80C. It's main point is to have low temperatures that are close to that of Nitrogen freezers without using Nitrogen. That is one of the main difference between a commercial deep freezer and a Nitrogen freezer.
Of course this means that running a regular commercial deep freezer may not be able to reach the very low temperatures of a nitrogen freezer, but due to the focus on lower than average temperature setting, the products that are stored or frozen used a commercial deep freezer
What is a deep freezer made for ?
Commercial deep freezers can be used both for main flash freezing or used for storing your products. One of the main uses for commercial deep freezers is to store delicate food related products that cannot be stored in a regular freezer and needs to be stored in a low temperature commercial deep freezer to be stored for 6 months.
The products that businesses usually want to store for a long period of time are ones that are seasonal and are only available to grow or to make for a short period of time once or twice in an entire year.
To ensure businesses have enough product for the yearly demand is to store an excess number of product in a storage freezer that is able to maintain the product from decomposing and hopefully maintain some of the original freshness of the product when it is stored for the duration of 6 months or so(depending on how long you need to store your product).
If you want to learn more about storage freezers and the different options you can choose from for your business, please feel free to read our storage freezer article.
Do you need a deep freezer in your business?
Now that you know what a commercial freezer is and the benefits that come with it,
the main question you should be asking yourself is, do you need a deep freezer for your production line? Purchasing a commercial deep freezer is an important decision that will depict what type of freezing you can do in your business.
When purchasing any commercial deep freezer, or any machinery for your business,the first step any professional business owner must take is testing and evaluating various machinery options that are available in the market. Testing is necessary.
When conducting tests in various machinery that you are evaluating in investing and purchasing for your business. Having choices is important, especially for freezing equipment. There are hundreds of commercial deep freezer manufacturers in the market , and all of the are saying that they make the best commercial deep freezer in the market.
Where to purchase a deep freezer?
Now that you have evaluated if you need a commercial deep freezer and have decided that you are interested in investing in one. The next, and final step is find the perfect commercial deep freezer provider for your business.
One of the first steps is to consult a freezer specialist to help analysis your business including production limit, space, customer needs, running cost overview and overview business budget to evaluate and finalize what commercial deep freezer would be perfect for your business. We can provide you with a full evaluation and a consultation to help you decide if a commercial deep freezer is right for your business.
We have extensive experience with various commercial deep freezer, flash freezer, and various commercial freezer providers with over 300 flash freeze test conducted, we can help you find the best commercial deep freezer that will meet all of your deep freezing needs in your business production.