What's the Best Blast Freezer For Shrimp?
Freezing Seafood Delicacies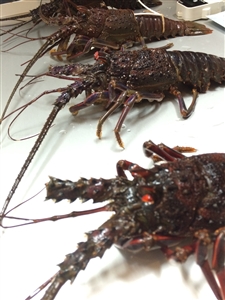 Blast Freezing Shrimp
Shrimp is a popular part of many dishes not only in Asian cuisine, but it's part of different cuisines all over the world. Everyone knows that shrimp is best served fresh, but getting fresh shrimp now a days is becoming more difficult as shrimp and other seafood shippers want to expand their market to new customers all over the world. Doing so, they must freeze the shrimp and ship it to various parts of the world. Now, as restaurants, grocery stores, and other food serving places, or customers only look for the best quality shrimp in the market.
To make your shrimp number one in their choice, properly freezing the shrimp takes top priority. Now the question is what kind of freezer do you, business professionals that handle seafood like shrimp need? Well, you want to make sure that when you freeze the shrimp, making sure that the quality of the shrimp needs to be as close to the original taste and moisture as it was before it was frozen. To get this type of quality, only the best blast freezers in the market are able to present to you such advanced freezing technology.
Shrimp & Blast Freezer
We gathered various shrimps and tested our next generation blast freezers (Flash Freezers). Here are the types of shrimps that we tested in our Flash Freezers.
Flash Freezing Spiny Lobster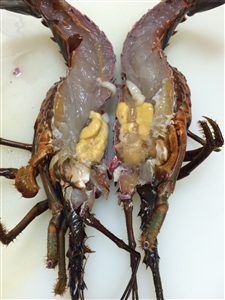 We added the Spiny Lobster, is known in Japan as a high class delicacy, to see how a large product would freeze in our blast freezers. The Spiny Lobster is actually a large type of Shrimp (approx. 12 inches long-30cm). basic information is noted below
Calories
92kcal
Protein
20.9g

Carbohydrate

​
Small amount
Fat
0.4g
vitamin C
1mg
Vitamin E
3.8mg
Zinc
1.8mg
Calcium
37mg
Niacin
2.1mg

Cholesterol

​
93mg
Folic acid
15μg
Phosphorus
330mg

Potassium

​
400mg
Water
76.6g (76.6%)
Prawn Shrimp Flash Freeze Test!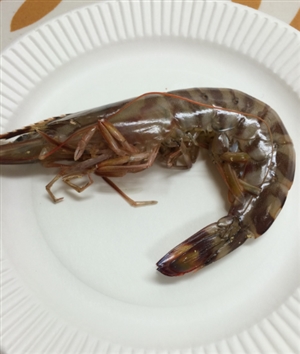 Another high end shrimp variety in the seafood market is the Prawn Shrimp, smaller than the Spiny Lobster, running 6 – 12 inches long. We wanted to run a test for our blast freezers using Prawn Shrimp, a popular shrimp product in the Japanese market, and test if this popular shrimp can be frozen without damaging the texture and taste. Below is a quick rundown of the Prawn Shrimp.
Calories
97kcal
Protein
21.6g
Fat
0.6g
Calcium
41mg

Carbohydrate

​
Small amount
Potassium
430mg

Vitamin B1

​
0.11mg

Vitamin

B2
0.06mg

Vitamin

B12
1.9μg

Vitamin

E
1.8mg

Zinc

​
1.4mg

Folic acid

​
23μg

Phosphorus

​
310mg

Cholesterol

​
170mg

Niacin

​
3.8mg
Water
76.1g(76.1%)
Blast Freezer: Freezing Test Results
Our test included various freezing methods that we conducted in different types of blast freezers. we are going to highlight two main points of our blast freezer: shrimp flash freezing tests.
Outline of the tests conducted
Our Re-Joice, liquid based freezer showed the best on both shrimp types. – There is no problem with the normal method of freezing, but pre-treatment before freezing can increase the effect of freezer. After various test (shrimps and fishes) we found out that, products with high concentration of water like seafood products, our blast freezer, ReJoice Flash Freezer is able to successfully keep most of the moisture of the product in a frozen state, and when the product is defrosted, texture and moisture are entirely in tacked.
In our test, flavor was also not compromised after multiple freezing tests. When it comes to air based freezers (other blast freezers) Moisture was the hardest that was hit, with some of the shrimps feeling "dryer" and not as soft as its pre-frozen state. If you are interested in our ReJoice flash freezer, please contact us via the blue mail toggle. Find out more information on what our ReJoice can do by clicking the headers below! You can also see our other blast freezers and see what our flash freezing technology can do for you.
The Liquid based Freezer that demonstrated high freezing capabilities, the Re・Joice Freezer. Can freeze ingredients, through using a specialized method of liquid based freezing not found in any other blast freezers in the market!

Next generation blast freezer technology can be found in our 3D Freezer and it's flash freezing technology using Anti Cycle Vibration Cold System. By wrapping the contents from 360°angle, the frozen product does not have irregularities and completely freezes without compromising texture or taste in the process (unlike other blast freezers).